Uber hit with lawsuit in LA and San Francisco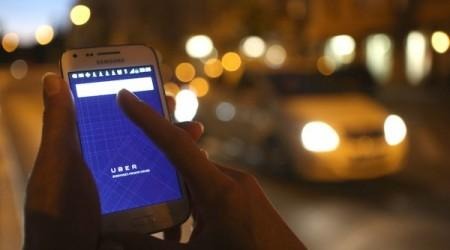 Uber's strong-armed business tactics — namely, launching its service in places it is not welcome — are causing a growing backlash from cities against the ridesharing service. Portland wasted no time filing a lawsuit against Uber after its sudden arrival, India has banned the service, and Thailand is being less than welcoming. Now both Los Angeles and San Francisco have moved forward with their own lawsuit over what are said to be violations of state law, issues with the company's background checks, fees they say amount to fraud, and more.
Earlier today, San Francisco and Los Angeles district attorneys proceeded with a consumer protection lawsuit, which was filed in San Francisco Superior Court. One big issue is Uber's background checks and claims that it uses an "industry-leading" process.
Said San Francisco's District Attorney George Gascon, Uber's failure to fingerprint its drivers makes the background checks "completely worthless". In light of that, Uber has been accused of misleading its riders and "giving consumers a false sense of security when deciding whether to get into a stranger's car."
Among the issues noted in the lawsuit is Uber's $4 airport fee toll applied to rides taking place both from and to the San Francisco Airport. This fee is reportedly applied even if the driver isn't paying the toll, leading to accusations of fraud. Issue is also taken with the $1 safe rides fee. The lawsuit requests an injunction, as well, that will make the ridesharing service "stop violating" the state's law.
Furthermore, the district attorneys want Uber hit with civil penalties and want restitution for riders said to have been caused "economic harm". How much that could amount to is yet unknown.
SOURCE: LA Times