It's getting easier to #DeleteUber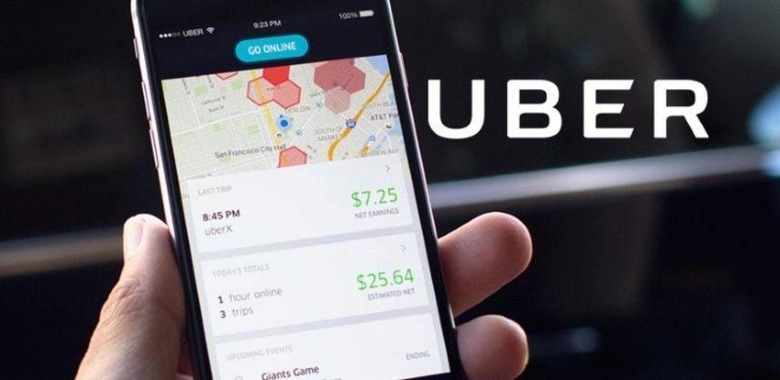 It's going to get easier to delete your Uber account and all the data associated with it, as the ride-sharing firm finally updates one of its more controversial aspects. The service repeatedly made headlines over the past few months, in no small part down to the behavior – and political side-projects – of Uber founder Travis Kalanick. It even spawned a campaign of account deletions, at which point users realized that, while it was easy to get started with Uber, extricating yourself from their databases was a whole lot trickier.
As with the vast majority of app-based services, Uber makes it as easy as possible to set up an account. Indeed, you can be up and running, and in a car, within a matter of minutes as long as you have an active email account and a credit or debit card. However, as those taking part in "#DeleteUber" discovered, the process to later delete that account required human intervention.
While you can currently submit a request to delete your Uber profile from within the app, that is then passed on to a human customer services agent. They follow up on the request – including, also controversially around the time that Uber was accused of trying to break a taxi driver strike in New York, a plea to reconsider – and then finally the account is removed. Now, though, a system known internally as "Dear John" should make that a far easier thing to do.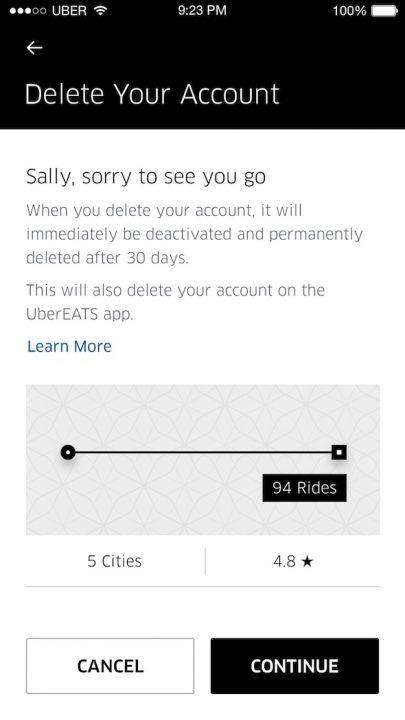 Once you choose the account deletion option, the Uber app will warn you that it will be deactivated immediately, the company told TechCrunch. Thirty days later, any personal information – such as records of trips – will be permanently deleted. Removing an account on the Uber app will also delete an account under the same credentials on UberEATS.
Perhaps ironically, the clunky account removal process was a side-effect of Uber being too focused on adding services rather than seeing people stop using them. The manual delete system was a legacy from the early days of the app, the company says, when the number of users wanting to access it was far smaller. Since then, usage has rocketed up, but it's taken a year or so to get a sturdy automated system in place instead.
While that might seem like a very long time just to work out a way to cut people out of a database, Uber's ambitions seem to go beyond just cutting down on #DeleteUber related criticism. "Dear John" is apparently designed to work throughout the platform, allowing internal teams to quickly and easily build in personal data pruning without having to do so from scratch. In the process, it should help the company avoid future controversies about retaining information, no matter the service.
As Uber scales up its ambitions, that's going to be all the more important. Not only has the company added food delivery to its roster of services, it's planning more attention-grabbing options like the ability to summon flying cars; tests on that are expected to begin in the next three years. Trials of self-driving vehicles are already underway.
In addition, Uber is changing how it deals with privacy. There'll now be a central hub in the app within which all of the location settings can be found, complete with the option to turn off Uber's feature allowing your friends to set your position as the car's destination. There'll also be more granular controls over what notifications the uber app can show.
MORE Uber