Two Years Later, ASUS' ROG Swift PG35VQ 200Hz Monitor Is Finally Shipping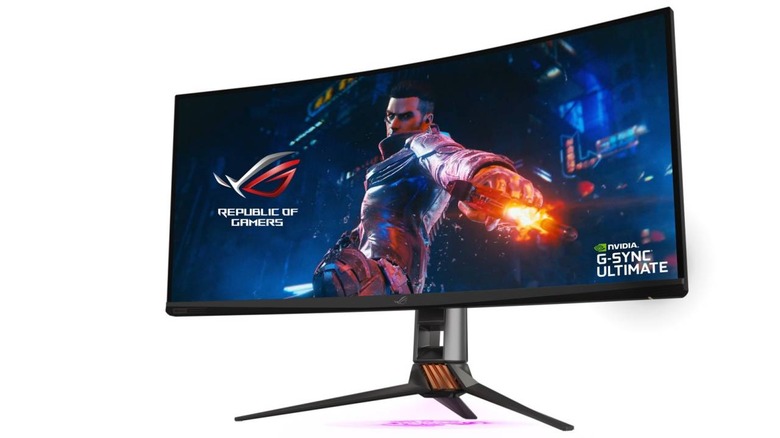 ASUS teased us all the way back in 2017 with its beastly Republic of Gamers Swift PG35VQ 200 Hz gaming display, and now after no short wait the 35-inch behemoth is finally shipping. Unveiled alongside a refreshed range of ROG monitors, even two years on the PG35VQ checks off plenty of the items on gamers' recent display wish-lists, though you'll pay handsomely for the screen.
For a start, it's huge. 35-inches of ultra-widescreen, with a 21:9 panel running at UWQHD resolution. That means 3440 x 1440, with a 4ms gray to gray response time.
However what's arguably more exciting is the display's speed. The PG35VQ supports a 200 Hz refresh rate, which can be overclocked too. There's also NVIDIA G-SYNC Ultimate support, for improvements in contrast, color, and latency.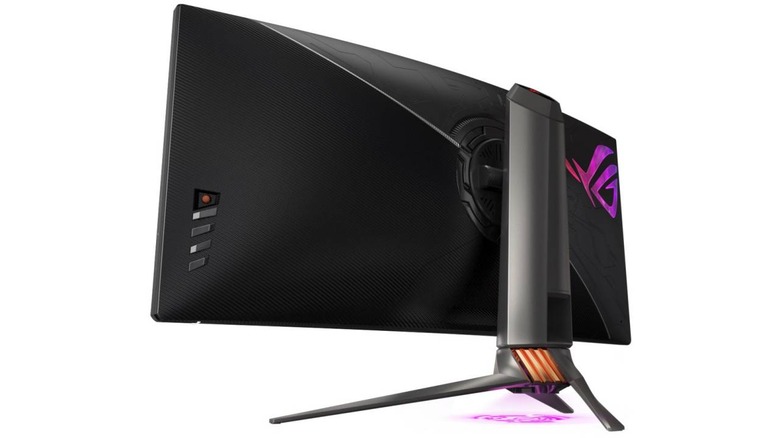 The Republic of Gamers team focused on backlighting as well, and there's full array local dimming – or FALD – technology onboard. That means the Swift PG35VQ's backlight is split into 512 different zones, with each being able to be individually controlled. By turning the LEDs on and off selectively, ASUS says you'll get a much wider dynamic range.
The monitor is DisplayHDR 1000 certified, and can hit up to 1,000 nits of brightness in each zone. There's also 90-percent coverage of the DCI-P3 color gamut, which could make the display a hit with designers as well as gamers.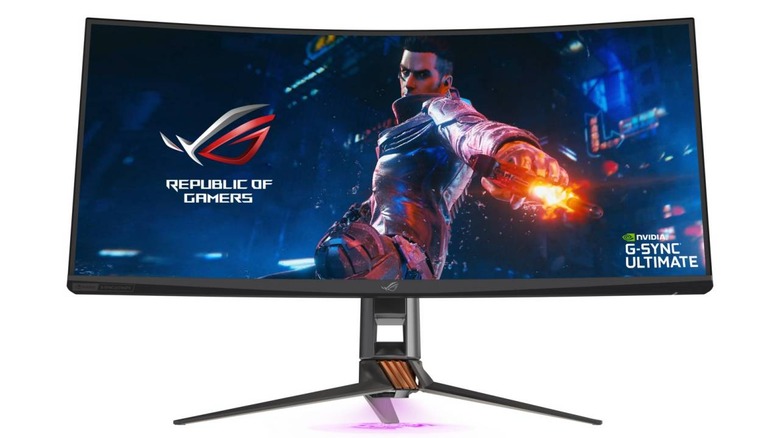 All this tech requires dedicated cooling, and so ASUS has packaged in a fan to keep it cool. Using smart fan control, the company says, you shouldn't hear more than a whisper, however. A special VESA mount kit included in the box attaches with four screws, but makes sure there's still space left for the thermal requirements. Alternatively you can leave the display on its own bundled stand.
As for audio, the ROG Swift PG35VQ gets the ESS 9118 digital-to-analog converter built in. That's good for 24-bit/192 kHz lossless audio playback through the 3.5mm audio jack. Video ports include a DisplayPort 1.4 and an HDMI 2.0.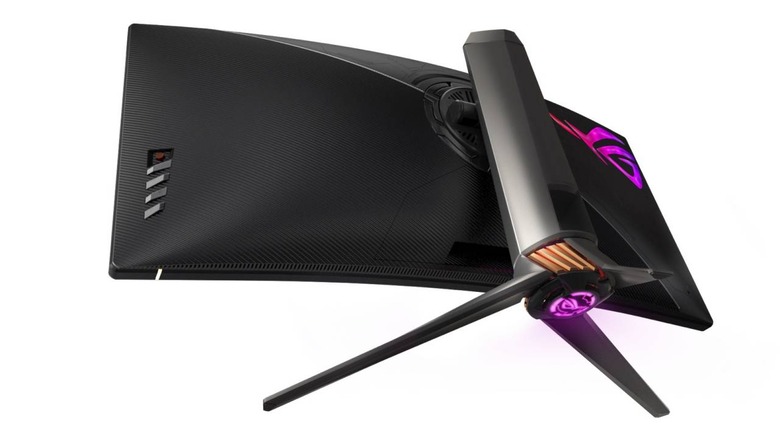 It's also ASUS' first ROG monitor to use Aura Sync, the latest version of the ROG Light Signature technology. That projects colored lighting on the desktop, to expand the immersive nature of games. Players can create their own lighting patterns, as well as customize the colors for the whole gaming system.
Pre-orders for the ASUS ROG Swift PG35VQ have opened up in the UK, where the display is priced at £2,699. We're expecting US availability to follow suit shortly, and wouldn't be surprised to see a roughly $2,600+ price tag.