Two "totally distinct" iPhones in September insist sources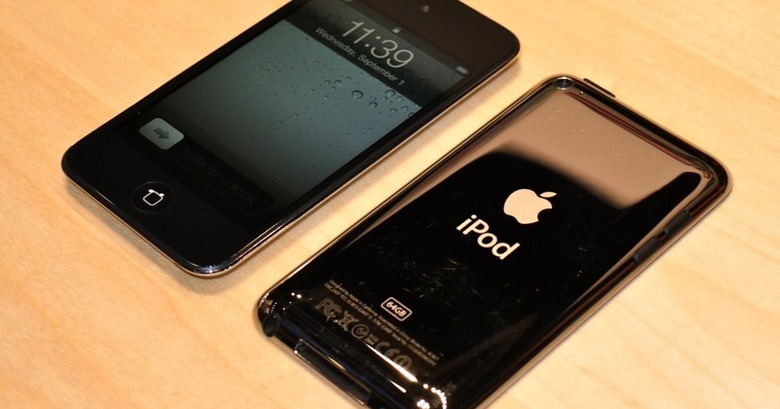 The one iPhone/two iPhone fifth-gen rumor mill continues to grind, and after yesterday's supposedly definitive claims that Apple was readying a single iPhone 5 for launch in September this year, rather than a two model lineup including an iPhone 4S, now there's more intel suggesting otherwise. 9 to 5 Mac's source says Apple is, indeed, planning to sell "two totally distinct iPhones" come the tail-end of Q3 2011, with one being a cheaper device intended to take on low-priced Android handsets.
The other handset, meanwhile, will introduce an all-new design and be targeted at the high-end market. Physical differences will be obvious, the source says, with the two iPhones "immediately discernible."
As has been pointed out before, Apple already has two iPhone versions on sale – the last-gen 3GS and the current-gen 4 - targeting different price points. However, it's suggested that rather than simply slashing the price of the iPhone 4 to make it the entry-level model, Apple is in fact looking to build a new, intrinsically cheaper to produce model instead.
Now, at some point the predictions swerve from being based on leaks to being speculation, but 9 to 5 Mac's guess is that Apple will base its entry-level handset on the iPod touch, using the same cheaper (non-IPS) display as the PMP currently has, upgrading the camera to perhaps 3-megapixels and throwing in a World Phone-capable Qualcomm Gobi radio, just as we're expecting to see active in the iPhone 5.
That could mean a roughly $299 device which Apple could feasibly sell on prepaid agreements, with the handset joining the iPod touch and the rest of the iPod range on shelves in stores other than Apple's own and AT&T/Verizon outlets. The goal, it's argued, would be to extend the reach of iOS – and thus sell apps, media and services – to the huge proportion of people who may covet an iPhone but can't or won't pay the upfront cost and commit to a two-year agreement.
This is a new flavor to the previous rumors, which suggested that the iPhone 4S would be a tweaked version of the existing iPhone 4, perhaps with the World Phone radio from the CDMA handset active and the dual-core Apple A5 CPU from the iPad 2, all wrapped in a similar chassis to the current-gen model. Leaks yesterday, though, indicated that the iPhone 4S rumors were, in fact, prompted by tipsters seeing iPhone 5 hardware being tested in iPhone 4 casings, so as to make the upgraded devices more discrete.