Two new Nintendo Switch models might be released in 2019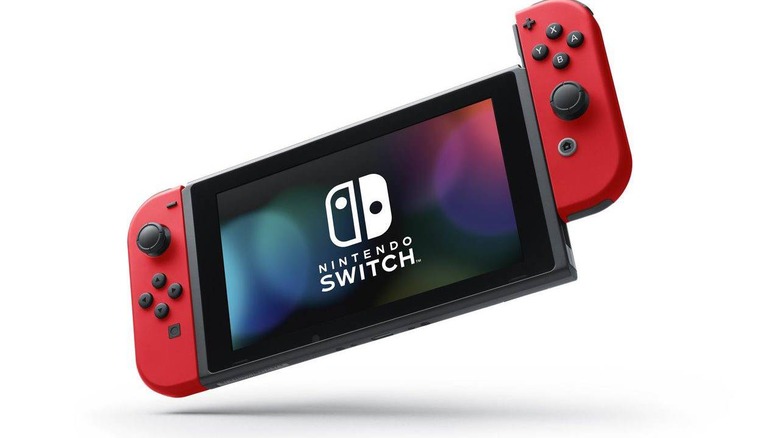 Pretty much since the day the Nintendo Switch released, consumers and media outlets have been speculating that Nintendo may refine the console by releasing additional models. Nintendo does this frequently with its handheld platforms – the Game Boy, Game Boy Advance, DS, and 3DS all went through multiple iterations over the course of their lives. We've heard a few times that a new Switch is in the works, but a new report today is claiming that Nintendo is actually plotting two new models for release this year.
Nintendo is hoping to appeal to two different subsets of consumers with these two new Switch models. One will be cheaper than the Switch currently is and will be positioned as a successor to the 3DS, while the other will offer "enhanced features targeted at avid videogamers," which presumably means it'll cost more.
So says the Wall Street Journal, which spoke to anonymous suppliers and developers who have knowledge of Nintendo's plans. The cheaper Switch might cut some features in order to lower the price – previously, we heard that Nintendo may look at launching a dock-less Switch focused on portability, but today's report says that HD Rumble may be getting cut as well.
WSJ wasn't able to give many specifics on what would be improved in that higher-end Switch, though one source said that it'll offer more than a mere increase in power. "You would be wrong to think the enhanced version is similar to what Sony did with PS4 Pro and the other is just a cheap alternative that looks very similar to some past hand-held machines, say, Sony's PlayStation Vita," that source said.
These new Switches could be revealed during E3 2019 in June and begin shipping just a few months later, meaning they'd be here in time for the holiday season that has been crucial to the console's success thus far. Getting a less expensive Switch on shelves by the end of the year could be huge for Nintendo, as Pokemon Sword and Shield will almost certainly be system sellers when they launch later this year. Giving Pokemon fans an entry-level Switch priced below $300 might lead to a large spike in sales when Pokemon Sword and Shield arrive.
Obviously, take what you read here with a grain of salt, as nothing is ever a sure thing in the world of video games until there's official word. Still, given Nintendo's history with its handheld hardware, the idea that it would go through the same refining process with the Switch isn't that wild. We'll find out soon enough, as June and E3 are quickly approaching.