A more portable Nintendo Switch may lower the price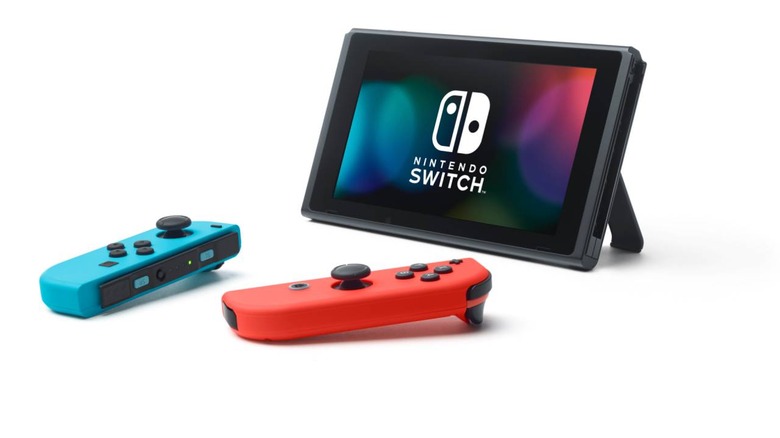 Pretty much since the day the Nintendo Switch launched, there have been whispers and speculation about a potential hardware revision for the console. Players expecting hardware revisions out of Nintendo isn't really surprising, as the company launched a number of them for both the original DS and the 3DS. Since the Switch is a hybrid console that's fairly easily portable, it makes sense that the company would launch new models at some point, right?
So far, we've heard nothing about a new Switch model from Nintendo, but a new report suggests all that speculation might actually be correct. Nintendo is reportedly planning to release a smaller, more portable Nintendo Switch at some point this year, potentially lowering the cost of the console in the process and making it easier for even more people to buy one.
The report comes from Nikkei (as translated by the folks over at Gematsu) and claims that Nintendo has been speaking with developers and suppliers about potentially launching a smaller Switch in 2019, with an emphasis on portability. Thanks to that focus, we'll see some features of the current Switch removed in this new model, which could cost less than the current $300 asking price of the Switch.
What features could Nintendo consider tossing? In a Switch that's centered around portability, getting rid of the dock is an obvious move. That would mean the new Switch functions more as a high-powered handheld than it does the hybrid that's still selling like hotcakes. Considering that Nintendo charges a whopping $90 for a standalone dock set, getting rid of the dock could save a buyers a decent chunk of change.
Nikkei's report also claims that Nintendo will launch a more expensive version of Switch Online this year. What that would entail is anyone's guess, but perhaps we'll see a Switch Online service that offers more of Nintendo's classic games? Maybe instead of being limited to NES titles, this more expensive version of Switch Online would also offer SNES, N64 and possibly even GameCube games? A Nintendo fanboy can dream.
As always, take what you hear here with a grain of salt. Nintendo has made no indication that it will launch a hardware revision for the Switch, and in fact, Nintendo's president recently said that his company currently isn't planning a price drop or a successor for the Switch. Whether he counts hardware revisions as "successors" is up in the air, but it sounds like we'll find out before we close the door on 2019.