Nintendo Switch might have a GameCube Virtual Console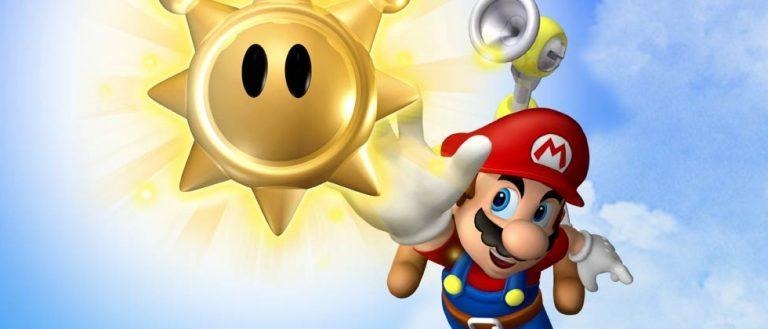 Nintendo may look to give fans of the GameCube a reason to purchase a Switch next year. According to new reports, Nintendo is working on a bringing classic GameCube games to the Switch via its Virtual Console feature. This would mark the first time GameCube games have been available through the Virtual Console, and so far, Nintendo is said to have three games ready to go for launch.
Those three games are big ones, too: Super Mario Sunshine, Luigi's Mansion, and Super Smash Bros. Melee. This report comes from three separate sources speaking to Eurogamer, which has so far published quite a few rumors about the Nintendo Switch. It was Eurogamer's sources that said the Switch would be a cartridge-based hybrid system well before it was officially unveiled by Nintendo, so hopefully they're just as credible when it comes to talk of a GameCube Virtual Console.
Nintendo is also rumored to be working on a Virtual Console edition of Animal Crossing, which would presumably join the other three shortly after launch. This includes the classic NES games that players could unlock within Animal Crossing, so hopefully that means there's no need worry that Nintendo would remove such content in order to bolster sales of the NES Classic Edition.
One of the driving factors behind the implementation of a GameCube Virtual Console on the Switch is said to be Super Smash Bros. Melee. For those not in the know, Melee is the most popular Smash Bros. game in the competitive scene, and because of that enduring popularity, Nintendo wants to make it run on current hardware. These sources also claim that Nintendo is looking into making the Wii U's GameCube controller adapter play nice with the Switch, which would certainly help move Melee players to its new console.
Obviously, take these rumors (and all rumors you hear about the Switch for that matter) with a grain of salt. You can almost certainly expect to hear more of them as we close in on 2017, as Nintendo isn't going to share any more official Switch details until next month. That'll be happening on January 12, so stay tuned.
SOURCE: Eurogamer