Nintendo NX detailed in new leak as a portable, cartridge-based console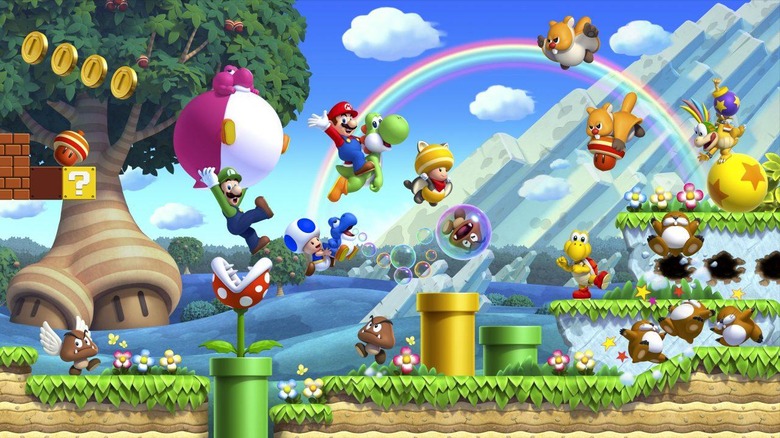 Nintendo's NX is still a console shrouded in mystery, but today a massive new leak might is dishing a lot of details about what it will offer when it arrives next year. Falling in with previous rumors, this leak also tips the NX as a portable console, but Nintendo is taking a more daring approach to handhelds this time around. Apparently, the NX will feature its own screen and detachable controllers that are housed on the device itself.
Unnamed sources, who delivered all of this information to Eurogamer, stated that when you want to play your NX at home, you can attach it to a docking station and play its games on your TV. We've heard in the past that Nintendo was planning to go with a hybrid design for the NX, and a portable console equipped with detachable controllers that can be connected to your TV though a docking station seems to fit the bill perfectly. The NX is also said to be housing a NVIDIA Tegra mobile processor, so it'll have a fair amount of power under the hood.
Of course, for as good as the NVIDIA Tegra is, it does indicate that Nintendo will be making some visual concessions to make a home console that's also easily portable. That shouldn't surprise anyone who has purchased any of Nintendo's last three home consoles, as the company hasn't cared about being the best from graphics standpoint for quite some time. Instead, it has been focused on bringing unique hardware to market, and that's worked out better in some cases than others.
These anonymous sources also say that the NX will indeed be a cartridge-based system, which has been another long-rumored feature of the console. Apparently Nintendo is recommending a size limit of 32GB for the cartridges the NX uses, further supporting the idea that graphical fidelity won't be a main selling point of the console. This also means that backward compatibility is out, so don't go selling those Wii Us once Nintendo unleashes the NX on the world.
Nintendo is apparently ramping up development of the NX as it prepares for a September reveal and a March 2017 launch. We're not sure what to think of the picture painted by these rumors – a portable console with detachable controllers and a built-in screen is intriguing in every sense of the word, but a focus on unique hardware is something that burned the Wii U in a big way (though Nintendo's marketing department may be more to blame for that mess).
Regardless, as with all rumors, you should probably approach this information with some degree of skepticism. Nintendo is hardly the most predicable console maker out there, so the NX could be everything the rumors describe or nothing at all. Hopefully we'll figure out just what the NX is once and for all shortly – if Nintendo really thinks it can get the console on store shelves in March 2017, then a reveal should be coming up pretty fast. Stay tuned.
SOURCE: Eurogamer