Twitter's new photo filters pinch Instagram's cool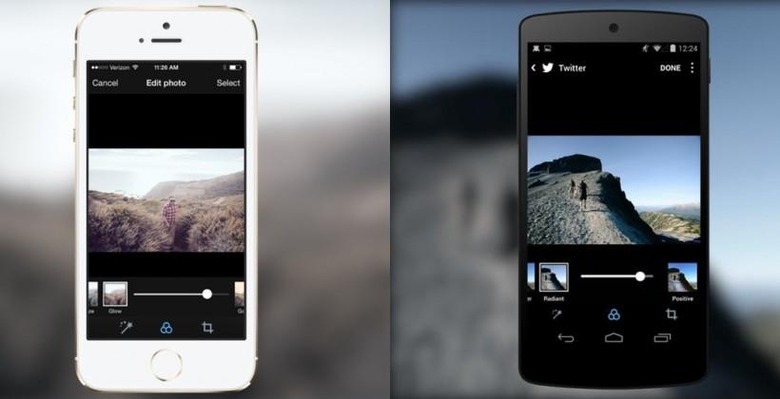 Maybe it's all the Instagram-linked posts on Twitter that brought this on, we don't know. What we do know is that Twitter has updated their photo filters, replacing the ones they last instituted in 2012. Aside from just plain looking like they belong in 2014/2015, the filters bring in a new bit of functionality and features to the mix. If nothing else, it looks like Twitter is trying to pinch what makes Instagram cool, as the filters are almost a dead ringer for what you get via Instagram.
The interface looks an awful lot like Instagram, as do the filters you can take advantage of. Radiant, Warm, Breeze, Glow, Golden, Fame, Stark, and Positive are all there, bringing in duplication that seems almost embarrassing.
Once you select a filter by double tapping it, a slider pops up to let you adjust the density of your tone. Aside from the double-tap, there's really nothing different between what Instagram and Twitter offer, here.
Maybe that's the point.
As visual social apps like Instagram become the choice of users, Twitter is likely trying to capture some attention by making their options just as friendly and easy as Instagram. Twitter also recently upped the ante on private conversations, revamping their Direct Message feature.
It remains to be seen these changes can persuade photo-obsessed social users to choose Twitter over Instagram, or even other sites, but new filters definitely can't hurt.
Source: Twitter