Twitter rolls out tweets via direct messages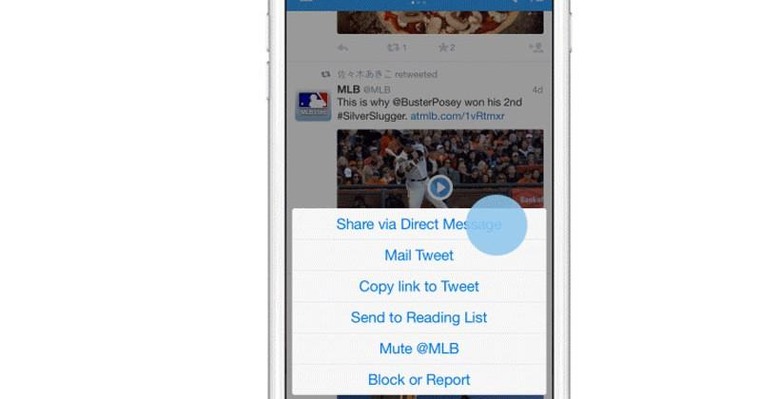 Most twitter users have probably run across something on twitter before that they wanted to share with one person without posting it to your main feed. There hasn't been a good way to do that sort of messaging someone a link in the past. That has now changed with twitter unveiling a simple new way to share tweets privately.
Twitter has announced that you can now share tweets through direct messages. Direct message tweets can be shared privately with any follower of your account. The feature is available via twitter apps for Android and iOS devices.
To share the tweets requires a long-press of the tweet in your timeline and then choose the Share via Direct Message option. The person you shared it with will receive a push notification with the tweet directly in the conversation.
Sharing tweets via direct messaging is also available via TweetDeck for web, Chrome, and Windows. TweetDeck for Mac is coming soon according to twitter. To share on TweetDeck, users need to tap the More icon and select Share via Direct Message. This same sharing is available on twitter.com on the web.
SOURCE: Twitter