Twitter To Developers: Stop Building Twitter Clients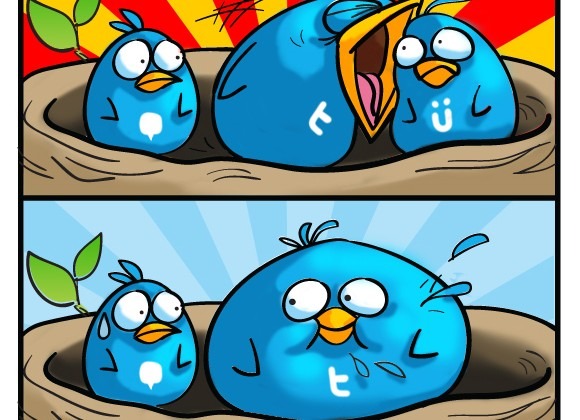 Last month we reported on the suspension of two major third-party Twitter clients owned by UberMedia. Twitter has relied on its strong developer community to push the platform forward, so its sudden strong-arming of third-party apps caught many by surprise. But with statements released today from Twitter's platform/API leader Ryan Sarver, it looks like the platform really may be cannibalizing the developer community that helped it grow.
The official statement from Sarver was released to the Twitter developer world today and takes on a fairly non-appreciative tone. "Developers ask us if they should build client apps that mimic or reproduce the mainstream Twitter consumer client experience. The answer is no."
"According to our data, 90% of active Twitter users use official Twitter apps on a monthly basis," continues Sarver. "Our user research shows that consumers continue to be confused by the different ways that a fractured landscape of third-party Twitter clients display tweets and let users interact with core Twitter functions."
Besides the notorious suspensions that were executed last month, Twitter last week issued a new rule that banned third-party apps from capturing and redistributing Twitter content, even for academic and research purposes.
A lot of improvements can be made on the official Twitter client, with third-party apps fueling ideas for innovation. But with this statement, Twitter sends a clear message to its once friendly developer community that they essentially do not need their help.
[via ReadWriteWeb]