Twitter to compete with Instagram by adding photo filters, says sources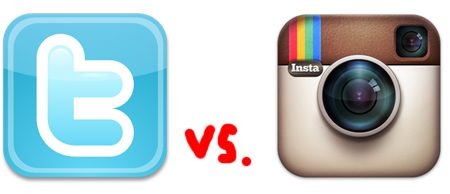 In this age of digital photography, a picture can be transformed a thousand ways, made to look like a Polaroid snapshot or an antique image, given a moody or artistic or saturated look. Instagram, the social photography app, allows smartphone users to take a picture, apply a filter, and then send it off into the social networking sphere. Now, according to sources, Twitter is poised to take on the popular photography service by adding photo filters to its own mobile app.
The changes to Twitter's mobile app are supposed to happen "in the coming months," and will allow users to apply effects to photos directly without needing Instagram as a middle man. In addition, the sources claim that Twitter is also looking into adding other features to its app, including the ability to directly edit and upload videos. Presently, users must go through YouTube, Vimeo, or other video sharing websites.
According to the New York Times, the sources are Twitter employees who do not want to be named because they're supposed to be staying mum on the project. Says one employee, Twitter's "Very Important Tweeters," namely big name celebs, would be "especially happy" for the addition of photo filters to Twitter's mobile app due to their frequent use of Instagram to send pictures to their Twitter accounts. A Twitter spokesperson declined commenting on the claim.
This claim comes shortly after Facebook's acquisition of Instagram for $715 million. The acquisition prompted Twitter to consider the purchase of its own photo service, with sources saying that both Twitter's co-founder Jack Dorsey and executive chairman Dick Costolo were involved in the process. Ultimately, the company elected to build its own filters instead.
[via The New York Times]