Twitter reportedly prepping location-based advertisements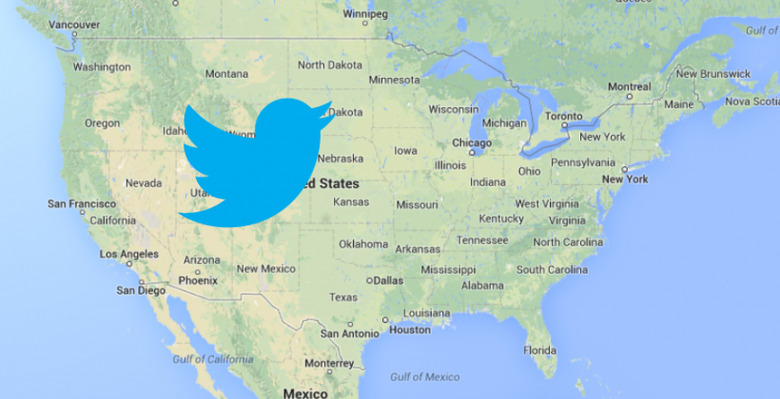 Advertisements are an art form – they must be presented with a carefully tailored equilibrium, brought before relevant audiences while being interesting enough to catch attention but not obnoxious enough to warrant being hidden. Location-based advertisements bring relevancy to their presence, attempting to present a product or service someone may need or want during a moment when they're in a position to get it. According to sources who spoke with the folks at Ad Age, Twitter is developing this geographically-focused type of advertisement option for its advertisers.
This isn't a terribly new area for the microblogging website, which presently offers such an option on a smaller scale. Advertisers are currently able to target users who live within certain metro areas, but thus far a larger, more expansive option has not been available. If the two sources who discussed the matter are correct, this could change by the fourth-quarter of this year.
Under the new advertisement system, advertisers would be able to target users located within desired geographic zones, with the suggestion being that it'll pare this down to the zip code level first, followed by areas designated based on latitude and longitude. While Twitter declined commenting on the matter, should such a release happen by Q4 of 2013, it'll be in time for the holiday season.
This would complement keyword targeting, which uses keywords within tweets to determine advertisements to display. Under the location-based advertisement system, the advertisers would be able to show ads for those who are, for example, inside their store. Someone shopping at a specific toy store during the holiday season, for example, could be presented with an in-store deal.
The benefits from this would be two-fold. On one hand, advertisers would benefit from the increased relevancy of their target audience, something that could draw more companies towards the platform over time. On the flip side, those who use the service would be presented with advertisements that have a much higher likelihood of catering to current needs or activities rather than being interrupted with an ad that is of little interest.
SOURCE: Ad Age