Twitter Music goes from "Invite Only" to "Coming Soon"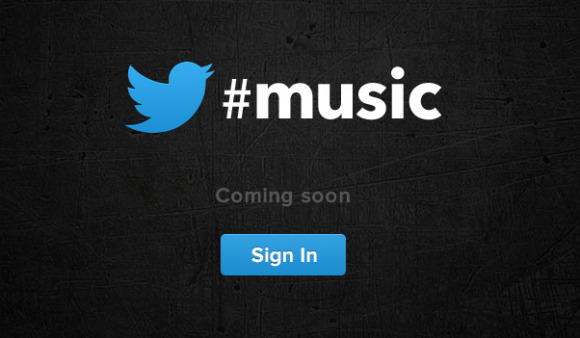 It's nearly time for Twitter to launch their own music service – with today's updates letting us know that not only is this rumored project real, it's right around the corner. If you head to https://music.twitter.com/ right this minute, you'll even be able to connect the service to your own Twitter account – as odd as that sounds, the service hosted by Twitter itself. This service shows up as "Twitter #music web by Twitter, Inc." when you sign up, the tagline "The best new music in the world right now" shining brightly.
The Twitter music service we're seeing here has been given a bit of a viral push by the likes of Ryan Seacrest earlier this week out in the open in a rather obvious bid for some pre-release chatter. You'll find Zynga to have used this same fellow for some Draw Something 2 stoking as well, just under a month ago – the time is nigh!
This weekend the Coachella music festival begins, and with it, we'll be seeing Twitter launch this iOS music app – and discovery is at its core. You'll quite likely be able to access the app itself in the next week if not this weekend and the iPhone 5/4S/4 will be first up to gain access. It's also quite possible that this launch will be available in web browsers as well – everyone join in on the fun!
In the gallery above you'll see several music celebrities or otherwise famous people tweeting about what they're still calling "Twitter Music". You'll also find Stephen Philips – part of We Are Hunted – tweeting a few bits of music playable through Twitter itself. While this isn't unheard of in the past, we must assume that Twitter will integrate such abilities in the near future for use by anyone working with Twitter only – or perhaps a Rdio account will be required. We shall see!