Twitter #Music app to shut down after just six months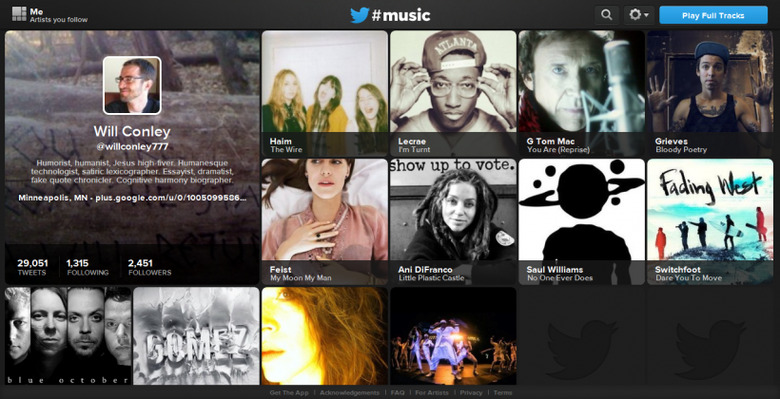 Twitter's #Music app is on its way to the junkyard after just six months of existence, sources close to the project have told All Things Digital. Although initially received with enthusiasm, it couldn't hold its momentum in popularity. After jumping to #6 in the App Store rankings upon its initial launch earlier this year, it eventually slid to 1,672nd overall in Onavo's rankings.
Twitter #Music was developed by the people behind We Are Hunted, a music app company bought by Twitter to develop #Music. But soon after the app was launched, project lead Kevin Thau had to abandon the project when he was posted as COO to Jelly, Twitter founder Biz Stone's new stealth startup. Having been run on autopilot for most of its tenure at Twitter, #Music is expected to be phased out in the very near future.
The app competes with Spotify, Rdio, and Songbird and other social music discovery services. It identifies the musicians you follow on Twitter and automatically creates a playlist of music samples from those artists, which you can play within the app. To play full tracks, you need to sign in through a premium Spotify or Rdio account. The app also lets you discover music your friends are #nowplaying, popular artists, trending artists, and other categories.
Twitter #Music was never available for Android, which might account for some of its lack of success. More likely, however, was that it doesn't offer what some of its competition does; Spotify, for example, lets you play unlimited ad-supported music free of charge inside its own app. While #Music does have an attractive, intuitive UX, it's not the music app Twitter is ultimately going to find a niche for.
SOURCE: All Things Digital