Twitter Moments, now with a side dish of advertisements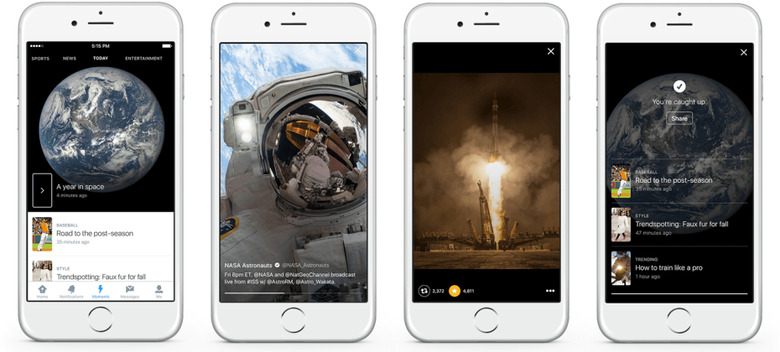 Twitter introduced a new feature call "Moments" on October 6, and now, less than a month later, the service has announced that it will be adding advertisements to Moments. They'll be called "Promoted Moments", and they'll kick off starting tomorrow with ads for the movie Creed. These Promoted Moments are akin to Promoted Tweets, and are the latest way by which Twitter is looking to get advertisers on board with its platform.
Twitter Moments are found under the new "Moments" section on Twitter, and are home to curated tweets that touch on trending topics and notable world events. The Moments are essentially aggregated tweets collected together to make it easier to find relevant content for things that might interest you. It seems Promoted Moments will work the same way, only they will contain content relevant to whatever the advertisement is.
It isn't the clear with what frequency the Promoted Moments will initially roll out, but Bloomberg reports that Twitter is looking toward eventually running one every day. A Promoted Moment will last for 24 hours, and will contain content curated by the advertiser.
Said Twitter VP of Revenue for North America, Matt Derella, "Promoted Moments will have all the features of a Moment you see right now, and instead of curators creating the moment, it'll be a brand. The real estate they get is going to be really prominently displayed." All in all, it doesn't sound like it will be terribly intrusive to users, who can simply skip past the Promoted Moment if they're not interested.
SOURCE: Bloomberg