Twitter joins "Do Not Track"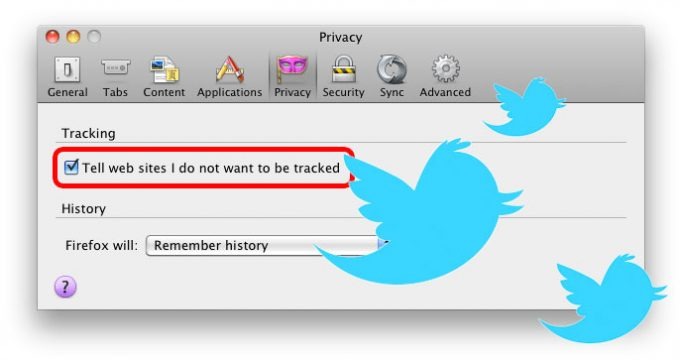 If you did not already know it, Twitter has been tracking your every move since the dawn of 140 characters, the FTC announcing just this week that they're now part of the "Do Not Track" initiative capturing the internet. This Do Not Track project has the Federal Trade Commission pushing for "opt-out" features on all web-based project that would otherwise track user data without question. Twitter is the latest group to join in on the Do Not Track fun with an option to turn off user tracking inside the Firefox web browser first and foremost.
It was at this week's Internet Week NY that the FTC's CTO Ed Felten spoke up about Twitter joining in their support for a Do Not Track internet. Twitter verified this via Twitter, of course, and your Firefox setting for Do Not Track automatically includes Twitter in it from this point forward. For those of you that do not know how to activate Do Not Track – it's simple!

Open Firefox (just the desktop version for now) and open your Firefox menu, head to Preferences, and find Privacy (the little mask.) From there it's just a single button click away! From this point forward, Twitter will not collect any information from you unless you voluntarily hand it over to them directly. Sound like a fair deal to you?
Next we're waiting on Facebook to agree to join the team, but we're not holding our breath on it.