Twitter embeds Amazon and iTunes into tweets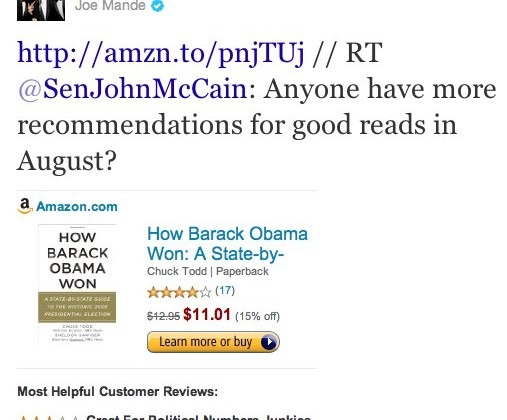 Twitter has begun embedding Amazon and iTunes content links into tweets (for example), in an extension of its existing preview feature. Visible on the Twitter site, the retail links work in a similar fashion to previews of YouTube and certain image sharing services, offering review excepts of Amazon listings (along with a "Learn more or buy" button) and screenshots of iTunes items.
Twitter's approach to monetization has long been a lingering question around the short-message social network, and it's not clear if the site gains referral payments for each purchase made via a tweeted link. So far there's no similar functionality in the official mobile clients, though we're guessing that could well be on the cards.
The service announced at the top of this month that it had secured a new round of funding and was seeing 200m tweets sent each day. That money will be used for "international expansion," though the exact nature of that expansion is yet to be revealed.
[via The Digital Reader]