Twitter DM updates with emoji reactions like iMessage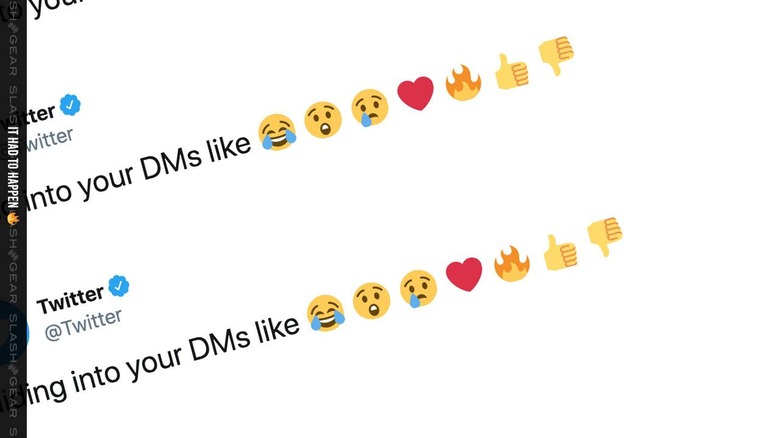 Twitter suggests that it'll be "sliding into your DMs like [emoji] [emoji] [emoji]" etc this week with an update for the basic app. The update will allow emoji reactions to messages in Twitter – direct messages, specifically – to allow the expansion of the platform to reach ever-closer to the vision held by its maker. Is this the right way to make Twitter an all-encompassing social network?
The next update for Twitter includes a Direct Messages modification that'll be accessible on all platforms – eventually. It'll start with the desktop (web browser) version and spread to the apps. Until the apps are updated, there's a bit of a disclaimer for mobile users.
"People using an older version of the Twitter for iOS or Android app that doesn't support message reactions will see reactions displayed as text-based messages." That's per the official Twitter Questions and Answers section of their Help Center article about DMs (direct messages) in Twitter. Activation of the emoji reaction system is automatic.
In a direct message (DM) you'll need to hover over a message with your mouse and select the reaction button. That button is a heart and plus icon at the moment, in web browsers on your desktop computer. If you're looking to make this happen in an app, a slightly different set of directions applies.
If you've got the update on your mobile app for iOS or Android, you'll need to double tap a message (in your DM) and pick your ideal emoji reaction from the resulting pop-up. Much like the rest of Twitter, you can delete (in this case "undo") a reaction, but you cannot edit a reaction. You'll need to undo, then create a brand new reaction, to make that sort of thing a reality.
Per Twitter, "all conversation participants will receive a notification any time a new reaction is added to a message." If you do not see this option in your Twitter app right now, you'll likely gain access within the next few days – provided your app is fully updated!