Twitter begins full Tweet archive download roll-out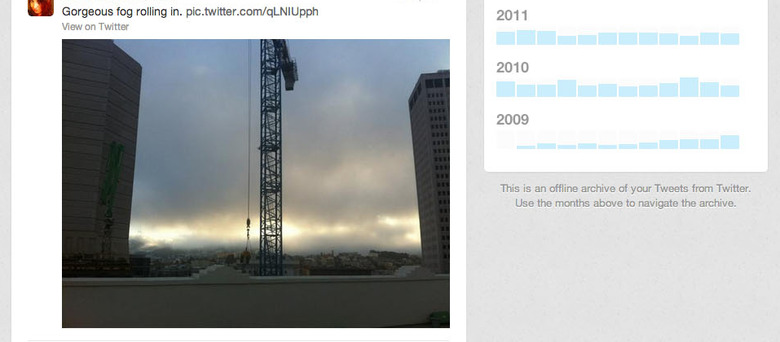 Twitter has begun rolling out its tweet download option to all users, a full archive of all your messages shared with the micro-blogging service, beginning with English-language accounts. The feature, which was previewed in a trial-run over the weekend, allows Twitter users to request their archive via a new option in the settings page; the archive itself is delivered as a ZIP file with a useful browsing page showing activity over the lifetime of your account.
From that page, you're able to search through your tweets, as well as see what retweets you made; it's also possible to view them by month, and pick out certain hashtags. Old tweets can be retweeted anew, too, just in case you want to show people what embarrassing things you were saying back when nobody followed you.
The new option is in the Settings page, down near the bottom. Once you click it, Twitter's servers will begin cooking up an archive, and you'll get an email notifying you when it's ready for download.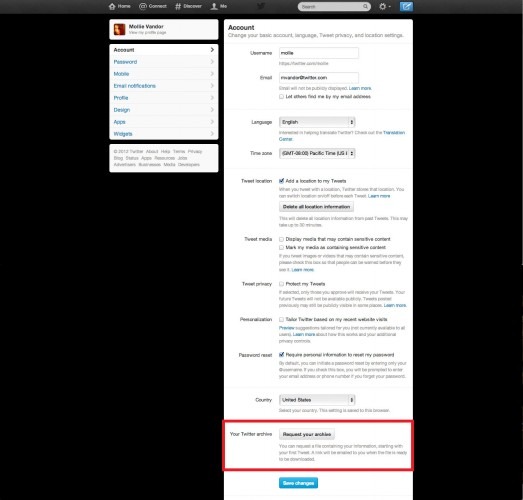 However, Twitter warns that the option is only beginning its full roll-out from today, and initially to "a small percentage of users whose language is set to English." The rest of the roll-out will be "over the coming weeks and months" so you may need to wait until early 2013 to get that offline archive.