Twitter app update makes camera the star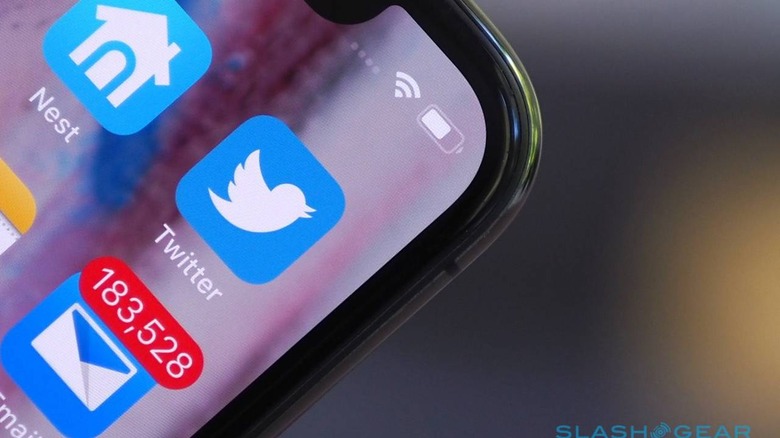 A big Twitter app update shifts photo and video capture – and sharing – to the fore, with an updated camera aiming to oust Instagram for your media addiction. The new version of the Twitter app is being rolled out over the next few days, the company says, and will change how the camera is accessed from the main feed.
Currently, if you want to take a photo or a video to share from within the Twitter app, it's a multi-tap process. First you have to start a new tweet, then hit the camera button, before you can capture a photo. Shooting video requires a further tap.
With the new Twitter app, however, the process is effectively flipped. Instead, you swipe left from the main Twitter timeline, landing straight into the camera UI. If you tap the shutter button you get a photo; hold it down, meanwhile, and the app records a video instead. Swipe left again, and a tweet compose window shows up.
Unlike regular media sharing tweets, though, the message you type isn't displayed in the traditional way. Instead, the text is added to a chyron-style overlay across the bottom of the photo in the timeline. That comes with a small selection of colors to choose between.
It's not as straightforward an interface change as it might first appear, however. In addition to making the camera quicker to access, Twitter is also using some AI and geolocation smarts to help users make their content more readily discovered.
See it? Tweet it! Our updated camera is just a swipe away, so you get the shot fast. Rolling out to all of you over the next few days. pic.twitter.com/moOEFO2nQq

— Twitter (@Twitter) March 13, 2019
For example, Twitter will suggest hashtags you might want to use, based on where you are and what events are happening nearby, among other indicators. If you're at SXSW 2019, for instance, the new app might prompt you to tag the photo or video with the #SXSW hashtag.
Meanwhile, a "Live" button begins a Periscope livestream, rather than capturing a still image or video. There's also a button to flip between the rear camera and the front camera for selfies.
The new app – and the way it handles media – falls somewhere in the realm of Instagram Stories and Snapchat. Unlike those rivals, however, Twitter's photos and videos aren't designed to expire after a period of time. Instead, like any other tweets, they'll remain in the timeline unless users actively delete them.
Twitter's new app will be rolled out over the next few days to all users, the company says. It comes as the company also tries out a new beta version of its app, Twttr, which will be used to trial experimental features the company believes aren't quite ready for primetime. However access to Twttr is by invitation only.