Twitter and Syrian Electronic Army go to battle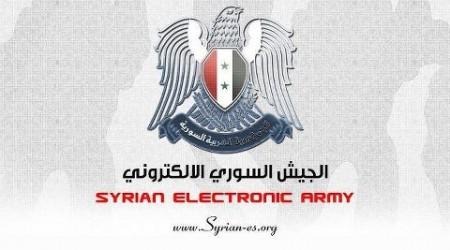 After the Syrian Electronic Army took over several of CBS's Twitter accounts recently, Twitter has focused its priorities on taking the hackers down, well at least their Twitter accounts. Twitter proceeded to shut down the SEA's official Twitter account, and the hackers responded by creating another Twitter account named @Official_SEA. This quickly led to a back-and-forth ban/account-creation battle between the two entities.
At this point, the Syrian Electronic Army is up to their 6th alternative account, which has yet to be banned. However, the SEA didn't stop just there. With their current Twitter account, they tweeted an image of a data dump that contained personal information belonging to Joseph "Sepp" Blatter, the President of FIFA, the international governing body of football. Blatter's email address, phone number and fax number were all leaked.
Not only did they leak his personal information, the SEA made claims that it was the group that had hacked into Blatter and the FIFA World Cup's Twitter accounts. On those accounts, the group released tweets saying that Blatter conspired with Qatar against the Syrian football team. Other tweets said that Blatter took bribes, and that he was going to step down from his position due to corruption charges.
A few days ago, the SEA hacked into several of CBS's Twitter accounts, including its accounts for 60 Minutes, 48 Hours, and CBSDenver. The hackers tweeted things associated with President Obama and the U.S. being in bed with Al-Qaeda. The group is also responsible for hacking 3 of BBC's Twitter accounts, NPR's Twitter accounts, the website/Twitter account belonging to the Human Rights Watch and more. Many security officials have asked Twitter to implement a two-factor authentication system into its service to keep hackers like the SEA at bay.
[via Information Week]