Twitter acquired Chroma Labs, expect Stories later this year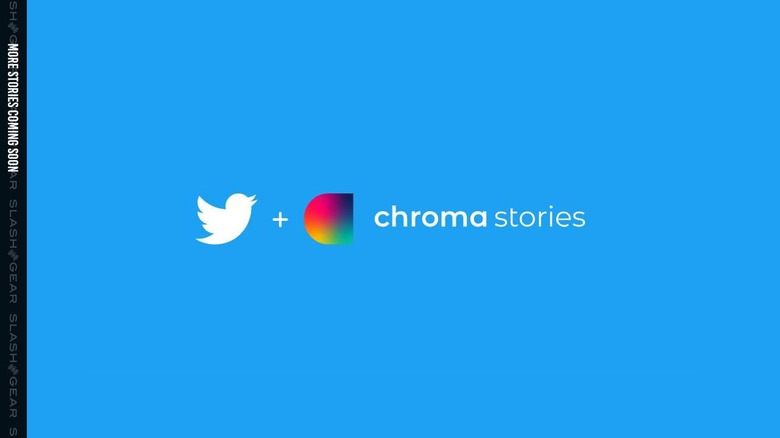 Twitter just acquired a group of creators operating under the title Chroma Labs. They started their business in 2018 and quickly came to prominence with their Chroma Stories app. This app allowed users to easily create high quality "story" videos for sharing on multiple platforms, including Facebook, Instagram, and Twitter. Twitter saw their value and moved in for the team-up.
The folks at Chroma Labs announced this acquisition and said they were happy to have created tools with which "millions of stories" were made. "We're proud of this work, and look forward to continuing our mission at a larger scale – with one of the most important services in the world."
"As part of this we're shutting down our business, effective immediately," wrote a Chroma Labs representative. "You'll still be able to use the Chroma Stories app to craft amazing stories as long as the app remains installed on your phone, and until there is some breaking change in a future iOS update."
Though Chroma Stories was made for iOS, we're expecting next-level tools to come to both iOS and Android in the near future. With the knowhow and user base support created by Chroma Labs already, Twitter will have a significant start for their next big update.
Per Twitter product lead Kayvon Beykpour, "They'll join our product, design, and eng teams working to give people more creative ways to express themselves on Twitter." So if you'd used this set of video-making tools for social networks other that Twitter, you might have a slightly more challenging task on your hands if you want to get new features.
EDIT: To be clear, this is a full acquisition of the company, not just a liquidation of the company via a hiring of the entirety of the staff. Those are different! This is a better indicator that we'll get similar functionality to the app that's out already – not just bits and pieces.