Twitter 5.2 update for iOS brings 8 photo filters from Aviary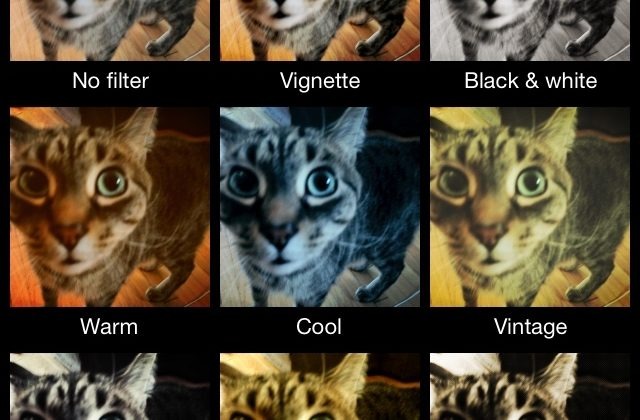 The Twitter update you've been waiting for is now live with version 5.2 complete with a collection of photo filters to take on Instagram directly. This update has been in the works for some time and is brought to a head here just days after Instagram cut ties with the mini-blogging giant, opting for their own separate network instead. Here with Twitter 5.2 you'll be working with Twitter-centric photo filters for a cut-down on muli-app clutter.
This update shows a total of eight new filters for users across the board with a compare and contrast chart available to you on the fly. These filters include Vignette, Black & White, Warm, Cool, Vintage, Cinematic, Happy, and Gritty. This update also includes a couple more photo editing tools for insta-capturers including crop and color balance. All of this is done in-app without the help of 3rd party software from anyone other than the developers at Aviary – birds of a feather!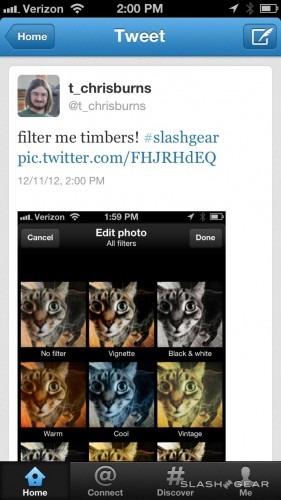 This Twitter update includes a collection of improvements and bug fixes under the hood so you're certainly going to want to update your iOS-based Twitter as soon as possible, even if you plan on continuing to use 3rd party photography apps. You'll notice no new aesthetics other than the photo grid and swipe-capable visualizations for your photos, and all of this is set to stay for the time being.
As for Instagram, you can bet your tail-feather that they'll remain somewhat independent from this day forward come heck or high water. Instagram must set themselves aside at this point to make sure they're not seen as dependent on anyone other than their controlling company. Their controlling company at this point is, of course: Facebook. Have a peek at he timeline below for more information on the recent past in Twitter.