Twitch Xbox One streaming starts at 4PM PDT in time for Titanfall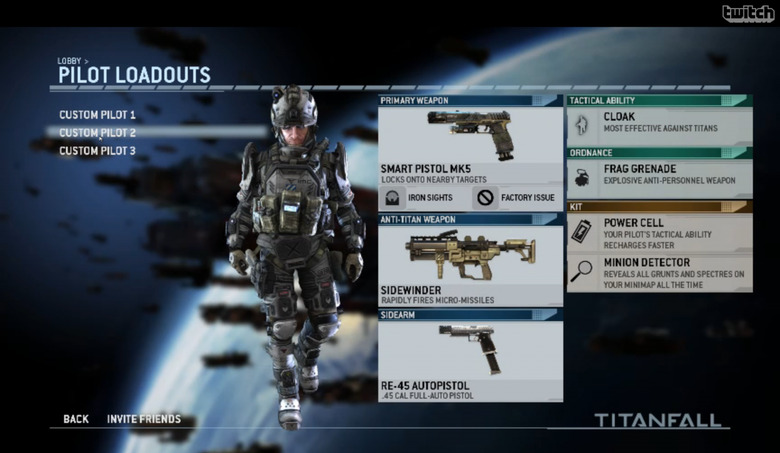 While we'll likely not be seeing Titanfall streams any earlier than Midnight PDT, Twitch has made clear that their update – allowing usage – on the Xbox One will begin to roll out at 4PM PDT. This update will allow the streaming of several – if not all – games on the Xbox One right off the bat. This update will open the Xbox One up to live streaming gaming for the first time in the console's short history.
This update would allow the Xbox One to stream Titanfall for the first time ever as well, though at the moment we're seeing our fair share of early streaming users from PC as is. This goes against word we've heard earlier today that users of the PC build of Titanfall would be banned from Origin for playing and streaming early. Also meanwhile we've seen Respawn Entertainment suggest that none would be banned for playing the game early, only for streaming it.
Watch live video from BurnsyDelight on TwitchTV
SlashGear will be streaming Titanfall ASAP on both platforms. Until we've got everything squared away, you'll be wanting to tune in to the Titanfall launch event tonight with no less than Xbox Live's Major Nelson (Larry Hyrb), Community Manager for Respawn Entertainment and voice of Sarah for Titanfall Abbie Heppe, Respawn Entertainment's Vince Zampella, and more. Have at it at Twitch.TV/XBOX – that starts at 11PM Eastern Time, 8PM Pacific.
Also have a peek at our Titanfall early review round-up for the shorthand look at the game before it's released, and prepare for the big one. SlashGear's extended Titanfall Review will be appearing soon, and very soon! We'll be going so in-depth you'll never find your way back home again!