Twitch launches new desktop app for game streaming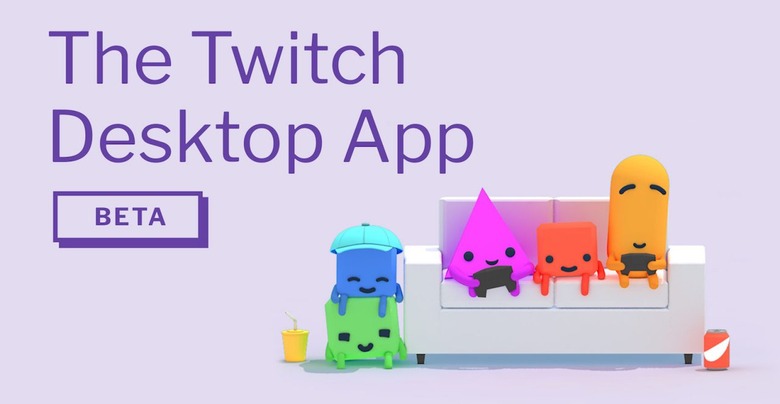 Soon you'll be able to experience Twitch from a native desktop app rather than a browser window. The game broadcasting/streaming platform has announced it's launching the aptly titled Twitch Desktop App, allowing users to access the service's core features and more, including watching streams, participating in chats, and private messaging. This comes just days after Twitch unveiled Pulse, its own take on a Twitter-like feed of updates.
The Twitch Desktop App will officially debut as an open beta on March 16th, with anyone able to download it from the Twitch website. The new app may seem familiar to some gamers at first glance, and that's because it's actually a retooled version of Curse, the gaming chat software that Twitch acquired back in August.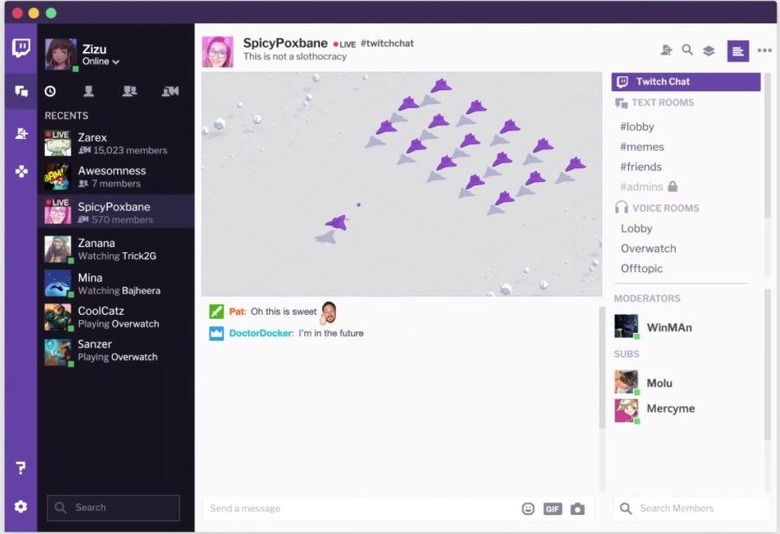 With Curse becoming an official part of Twitch, the new version of the app will integrate with Twitch's growing number of social features. Along with watching streams and leaving comments, users can share their activity and send private Whisper messages. The features from the original version of Curse are sticking around too, including screen sharing, voice and video calls, and tools to set up community servers.
But in addition to acting as a central hub to Twitch's shift in becoming a full-fledged social network, the desktop app will also take a stab at rivaling Valve's own Steam platform. When Twitch launches its own downloadable games store later this spring, it will be fully supported by the desktop app, offering users a single place to buy and launch titles.
SOURCE Twitch