TweetDeck Upgrade Borrows Web UI Features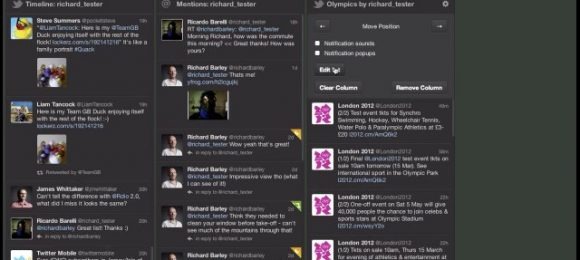 Twitter has released a new version of popular app TweetDeck, a considerable upgrade that includes new activity columns, improved list management tools, and inline media previews. TweetDeck v1.3 allows for lists to be created, edited and deleted from within the app itself, rather than jumping to the web-based viewer, with a new Lists toolbar button and an add/remove option in the account profile pane for each user.
As for the new Interactions column, this also follows the web redesign with not only @-mentions but retweets, favorites, list additions, and follows. A further new column, Activity, shows similar information but for the users you follow. Both can be added to your UI using the Add Column button.
Inline media, meanwhile, gives access to photo and video previews directly in the body of tweets, with thumbnails popping up to full content. There's also a a new gallery view. It too is optional, and can be turned off from the general section of the settings menu.
Finally, the last significant change is in how retweets are handled, with "Quote" style retweeting replaced by the previous "RT @username:" style. A new "Edit & RT" option does just that, allowing users to edit the content of the tweet before sending.
TweetDeck is available for Windows, OS X and as a Chrome app, and is available to download now. If you're already running it, closing it and restarting it should automatically trigger an upgrade.