Turns out, Americans don't believe what Scientists know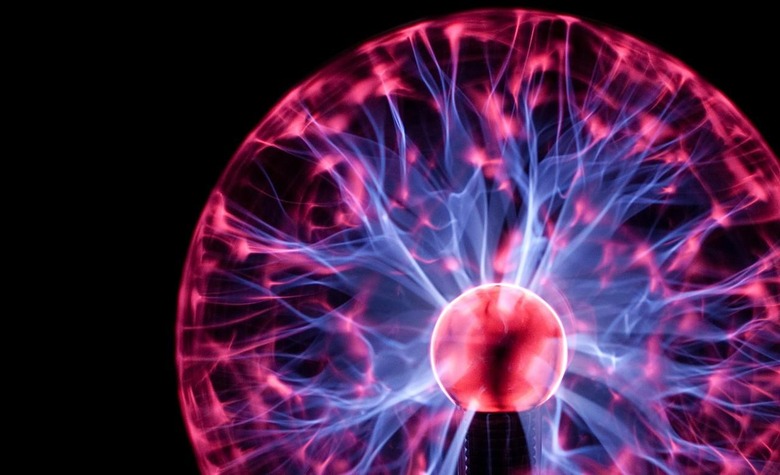 Science may be all about quantifiable facts rather than beliefs, but the gulf between what scientists think and what the US public at large believes true is shockingly wide, new research suggests. Although scientific endeavor is rated highly by the general public, some of the conclusions involved are less accepted, with climate change, genetically-modified foods, and childhood vaccinations all not only hot topics but areas where opinions diverge considerably. That opens up a tricky can of worms, researchers at Pew warn, where future studies could be at risk because they can't communicate their potential worth successfully with the general public and policymakers.
"There is a broad public support for government investment in scientific research," the team at the Pew Research Center says, with 61-percent of the roughly 2,000 people surveyed saying official cash should be funneled into science.
However, just because they believe it should be funded, doesn't mean that public will necessarily understand the conclusions of such research. For instance, in GM foods, 57-percent of the public surveyed said they believed it was unsafe to eat; in contrast, 88-percent of the roughly 2,000 scientists working in America that Pew talked to said they would eat GM foods.
The disparity continues in climate change, too. Only half of those Americans surveyed thought human activity was the key contributor to global warming, whereas 68-percent of scientists think that way.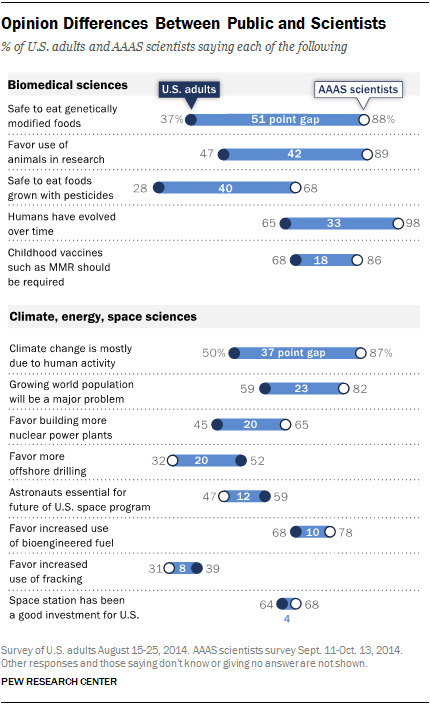 Interestingly, not only is there a gap between what scientists and the public believes on these issues, there's also a "sizable minority" of the public who believe scientists themselves aren't in agreement with human contributions to global warming, or around theories of evolution.
A recent hot issue over childhood vaccinations also shows a gulf between beliefs. 68-percent of the public believe children should have to be vaccinated, compared to 86-percent of scientists.
Compared to a previous survey on similar topics carried out back in 2009, Pew noted that the size of the gaps between beliefs and the extent around which they occur has increased notably.
The concern is that, if scientific endeavors cannot be successfully communicated, public support and then funding will dry up. "Most scientists believe that policy regulations on land use and clean air and water are not often guided by the best science," Pew concludes.
Skepticism over what is true and what is just belief has contributed to ominous warnings about how precarious our planet is. Earlier this month, the Doomsday Clock – a metaphor for how close Earth is to catastrophe – was set to three minutes from midnight: uncontrolled climate change and nuclear arms proliferation meant "the probability of global catastrophe is very high" the group responsible warned.
SOURCE Pew Research Center