Tumblr is first iOS app to support Live Photos sharing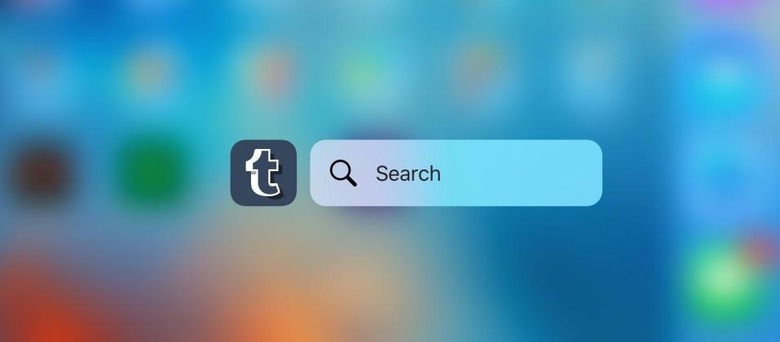 iPhone 6s and 6s Plus users now have a third-party app that supports the sharing of Apple's new Live Photos format. Tumblr has just released an updated iOS app that allows users to both post and view the animated photos taken with the latest iPhone model, meaning there's finally something to view on the social media network other than GIFs. The update also adds 3D Touch features, as well as opens Tumblr's new instant messaging feature to all users.
Once iOS users have updated Tumblr, now at version 5.0, they can post and share Live Photos just as they would a standard photo. When composing a post, just choose to attach an image from the photo library, and Live Photos will feature a circular icon indicating they're animated.
When iPhone users are browsing Tumblr, they'll know they've come across a Live Photo when it displays the same indicating icon in the top right corner. Those with an iPhone 6s or 6s Plus can play the photo animation and hear its sounds just as they normally would in one of Apple's apps: with a firm press gesture. But even cooler is that those with iPads or older iPhone models can still view Live Photos; just tap and hold the image to get it to play.
The Tumblr app's icon on the home screen also supports 3D Touch for those on the iPhone 6s, with a firm press bringing up the search function. As for the instant messaging tool, it's now available for all users, with updated app supporting threaded messages between friends, as well as sending a post to a Tumblr account.
VIA 9to5Mac