Tumblr app Yosemite exclusive: but why?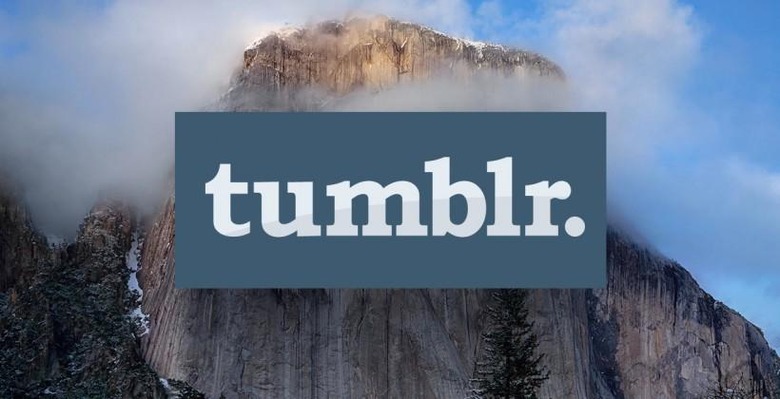 The team behind Tumblr's success are very, very smart. They know good and well what it takes to run the hype machine and keep it running full-speed. Because of this, they've decided to release a Tumblr desktop app today. They've decided to release this app for OS X Yosemite exclusively. That's OS X 10.10 only. They've done this because they know there'll be massive amounts of people looking for new an exciting ways to use their brand new operating system this afternoon.
This app isn't complicated. Its creators describe it as going "to Tumblr and only to Tumblr." They go on to note that you can "even make it full screen, so that you computer displays 0% non-Tumblr content. What more could you want?
You could want a reason why this software is exclusive to OS X 10.10 Yosemite.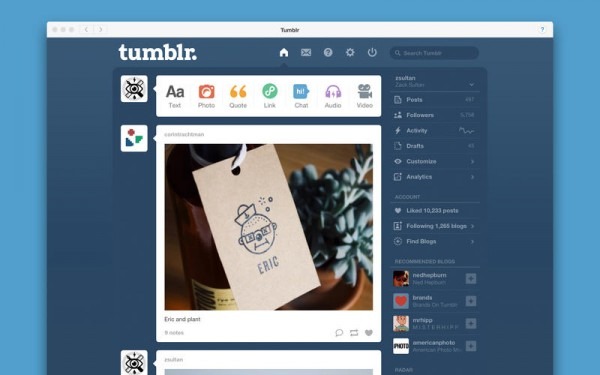 It's because of sharing. With this Tumblr app you can share content from any window in OS X with a Share button. That includes content from your desktop – real easy-like.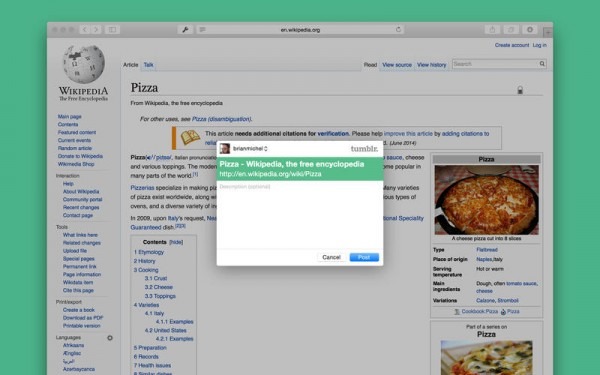 This app is entirely free unless you're already paying cash to Tumblr for one reason or another. You can sign up for a Tumblr account inside this Tumblr app, and browse to your heart's content. It's a tiny download at 2.6 MB – a TINY fraction of the GBs of data you downloaded for Yosemite – so it'll take no time at all!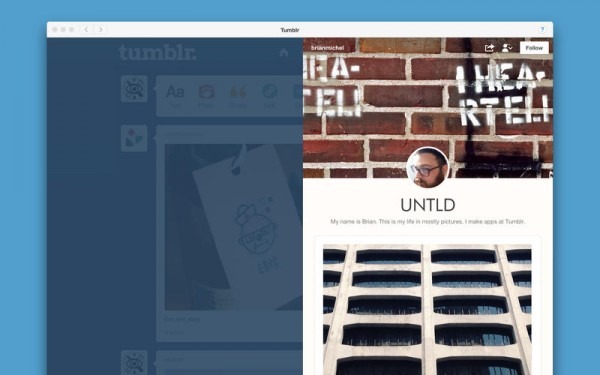 This app is available starting today (actually some time last night) on the Mac App Store. By all means, tap it.