Try this: Google app now supports offline Voice Commands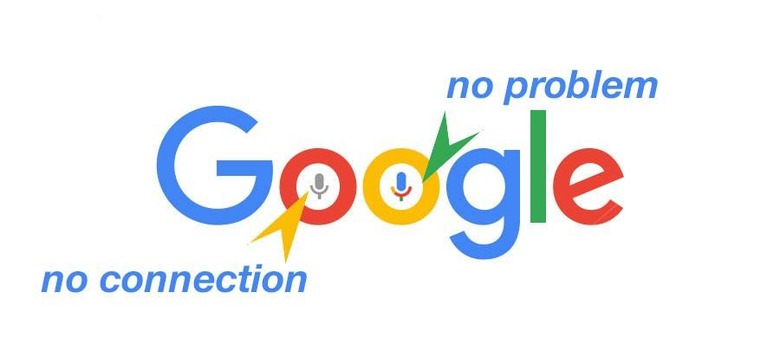 Perhaps in preparation for full smart home utilization, Google has begun allowing offline voice commands on Android devices. This feature is only available for Android smartphones and tablets using the official Google (search) app, and commands are relatively limited. This feature will appear when a user has the Google app open without internet connectivity, showing a number of commands available offline. Lucky you, one intrepid Android user happened to be speaking to his device while it wasn't connected to the web.
Inside the Google app for your Android smartphone or tablet you'll find the ability to play music, open your Gmail app, turn up your device's volume, turn on your device's flashlight feature, turn off (or on) airplane mode, turn on (or off) Bluetooth, or dim your device's screen. You can also ask your device to turn on Wi-Fi – if you want access to a bunch more commands.
Use the following commands with your Android device while offline:
• Play Music
• Open (any app name here)
• Turn on/off Wi-Fi
• Turn up/down the volume
• Turn on/off the flashlight
• Turn on/off airplane mode
• Turn on/off Bluetooth
• Dim the screen
This feature was likely added over the past few weeks, but was just discovered this week by an Android user by the name of Peter Isemann who tipped off Android Police. As they suggest, this ability existed within the Google app version 5.3 from just over a week ago.
If you head to Google Play and update your Google app now, the ability should be active.
Meanwhile Google has updated the technology behind voice recognition in your Google device and online. Have a peek at how Google Voice Search is now better, faster, and stronger right this minute.