Trunkster zipperless "smart" luggage is a traveler's dream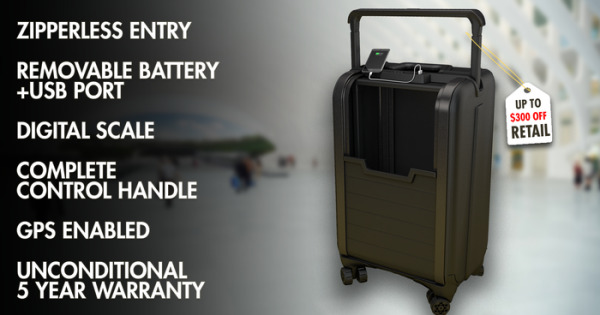 Nowadays, anything that can be made smarter is getting a facelift, from watches, to smoke detectors, and now to luggages. While we've seen our fair share of these smart traveling companions, like the BlueSmart connected carry-on a few months back, this Trunkster Kickstarter seems to promise all that and more. In addition to GPS tracking and a built-in weighing scale, these luggages also offer a new and fancy "zipperless" door design as well as something every mobile user wished they had at an airport: a high capacity charger.
For the basics of what can be considered a smart luggage, Trunkster offers the same features you'd expect. Integration with a smartphone for GPS tracking to ensure you will never lose your possessions again and a built-in weighing scale to fight off embarrassment and stress of checking in your bags. If that were the only thing it offered, Trunkster would be a forgettable pitch. But as they say on TV, "wait, there's more!"
Trunkster's designers know too well the difficulty in getting something quickly out of a luggage not only because of the zippers involved but also because of the space they take up due to the flap design. So they opted instead to design a rolltop door that quickly provides access to the luggage's content without taking up more space than what the luggage would occupy. But wait, there's still more! The Trunkster will also house a 15,000 mAh battery, enough to charge your phone up to 9 times, depending on your smartphone's hunger of course. No more fighting over and hugging walls at airports or anywhere else.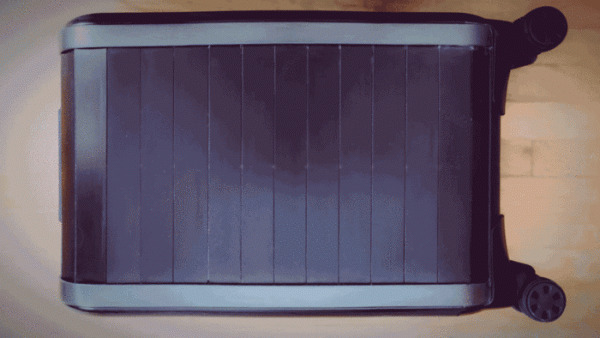 All those features might be for naught if the luggage broke in your first travel, that is why the designers are employing aircraft-grade material and light polycarbonate plastic to give the luggage a tougher build. Even the handles themselves are designed differently. Instead of the usual fragile telescopic handles, Trunkster uses a side-to-side handle that is not only sturdier, it also takes up less overall space.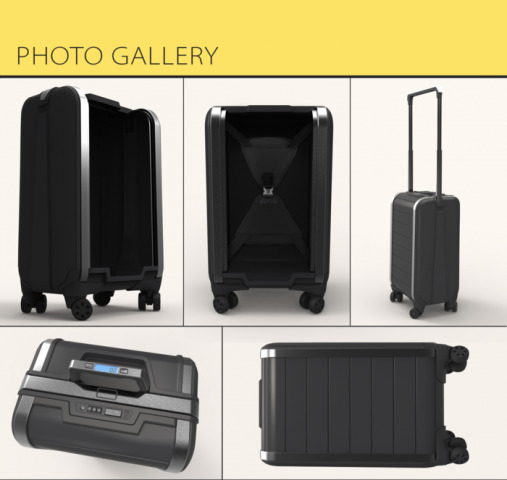 For all those wonderful thing Trunkster promises, it remains, for now, a Kickstarter project that just gotten beyond its final prototyping stage. Asking for only $50,000, the campaign has net almost $1 million, with 8 days to spare, proving just how much the idea resounds to travelers' hearts.
SOURCE: Kickstarter