Bluesmart connected carry-on makes traveling smarter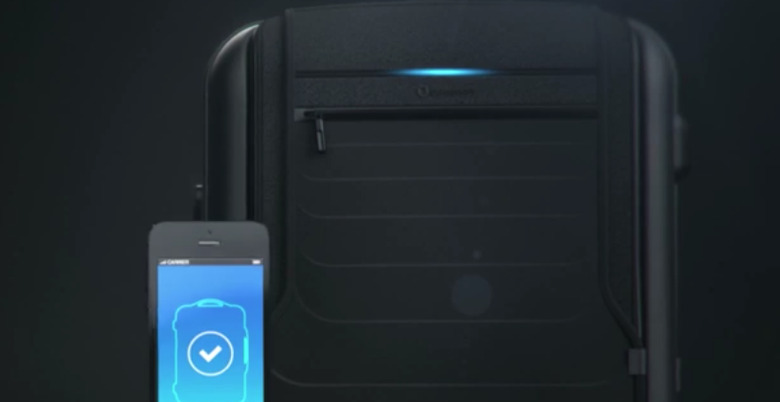 If you're a frequent flyer, you understand how fun airline baggage restrictions are. Is that bag too big to carry on? Too heavy? Do you even know where it is?! All these things (and more) have travelers sweating under the collar daily, but fear not — Bluesmart is here. The connected luggage is more than a neat carry-on that connects to your smartphone via an app for location awareness, it's the first all-in-one travelers companion we've seen that you might actually want.
Location tracking is nothing new; we've seen
plenty of little tags you can drop into your luggage
that offer some kind of location awareness. Bluesmart has that built in, though, along with a variety of other features.
A digital control lock means you can lock and unlock your suitcase with your smartphone, all relying on Bluetooth. If you wander off in the terminal — or your bag does — would-be thieves won't have easy access to what's inside. It's also a pretty secure way to prove ownership of your carry-on.
The built-in scale, handled via the handle, tells you just how heavy your bag is. If some clever flight attendant says they "think" you bag is too heavy to ride overhead, you can prove that point.
A battery pack can charge your smartphone "up to six times", too. That's neat, but also means you'll be plugging in luggage at some point. You ready for that?
The bag itself is high quality as well. Resilient polycarbonate fronts an aluminum frame, and sealed zippers are waterproof. Four spinner wheels offer ease of movement through the airport when you're racing to catch a plane, and the easy-access computer pocket (with lock!) is also pretty handy.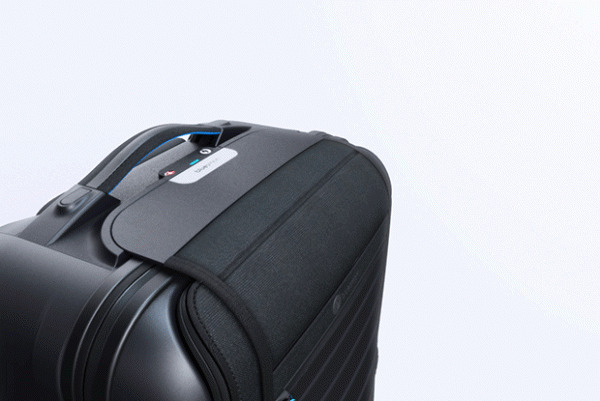 The bag itself is pretty neat, but I'm not a fan of their location tracking should you lose your bag. It relies on that crowdsourced scheme where the more users that have the app/BLE turned on, the "easier" it is to track your luggage. As for charging your stuff, that's not too difficult to do with any battery pack and cables.
Other points, like the scale and linking to your phone via an app are really neat, though. A nifty "miles travelled" feature tracks just how far you've gone, too.
Between the feature set and overall nice construction of the bag, this one seems like a winner. It's also fully funded, with a $215 "funding" (your buying at this point) level still available. The team says when Bluesmart goes up for sale next year, it will hit the $450 price point, so if you're interested — now's the time. The Bluesmart is set to ship to backers in July 2015.
Source: