Tronic's next-gen UMPC image leak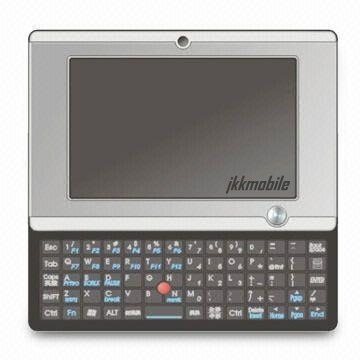 As product sneak-previews go, this one will be hard to stretch: so far all we really know about Tronic's PMG-03 UMPC is that it runs Microsoft Vista with one of VIA's ultra-low voltage CPUs, has a 5-inch touchscreen, the VX800 chipset and – somewhat obviously – a slide out QWERTY keyboard.
Tronic's last UMPC attempt, the PMG, had a 6.5-inch screen and was due to launch in Southeast Asian markets in September.  It too used a VIA processor, a 1GHz one to be specific, but most interest perhaps was the five hour battery life.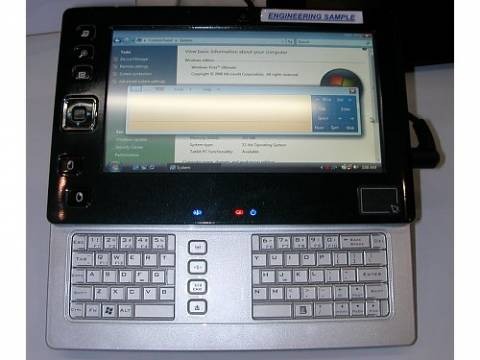 Unlike the PMG-03, the original PMG had a curious split keyboard with shortcut keys sandwiched between.  Obviously the smaller chassis of the new model leaves things a little more ergonomic.
Tronic PMG-03 UMPC [jkkmobile]