TRON LEGO Light Cycles set ready for release at last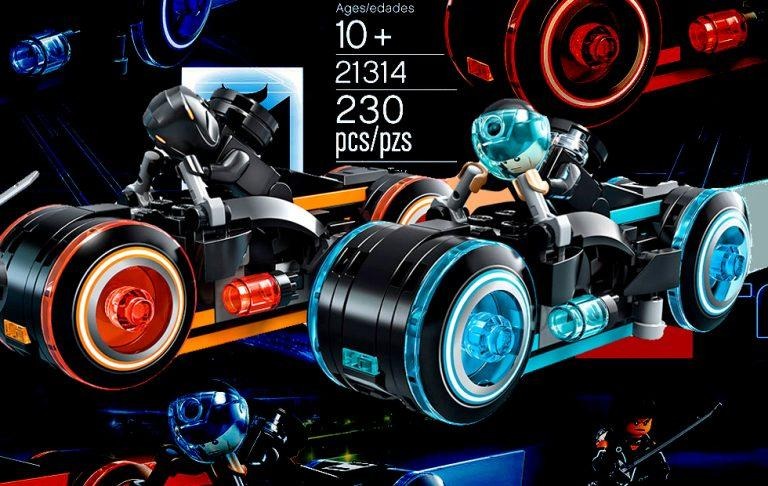 Details on the official first LEGO Ideas TRON: Legacy set have arrived. Behold! This is the first major connection between Disney's most retro-futuristic science fiction property and the most well-connected toy line of all: LEGO. The set revealed today was made real thanks to the LEGO Ideas crowdsourcing platform, a place from whens originated some of the most excellent LEGO sets of the past half-decade.
This set contains two different sorts of setups, both on a TRON grid/display base. This base measures in at around 8-inch (22cm) wide and 3-inch (9cm) deep. One setup includes a couple of Light Cycles. The other is an Identity Disc battle – DISC WARS.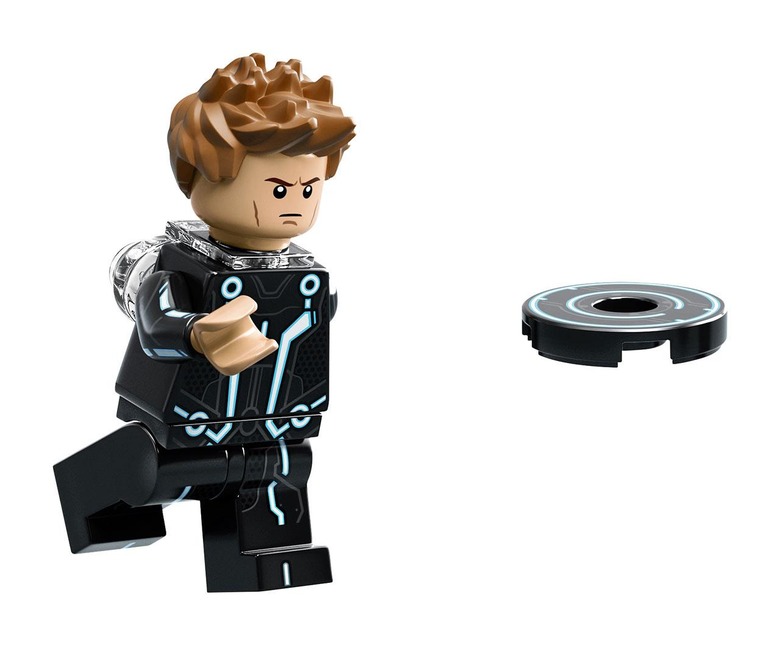 Three minifigures are included in the set: Sam Flynn, Quorra, and Rinzler. These masters of the grid each have their own Identity Disc, and each is styled after their namesake from Disney's TRON: Legacy. Rinzler has two discs, just like his character in the film! Somebody tell @JWRinzler they finally made him into a minifigure!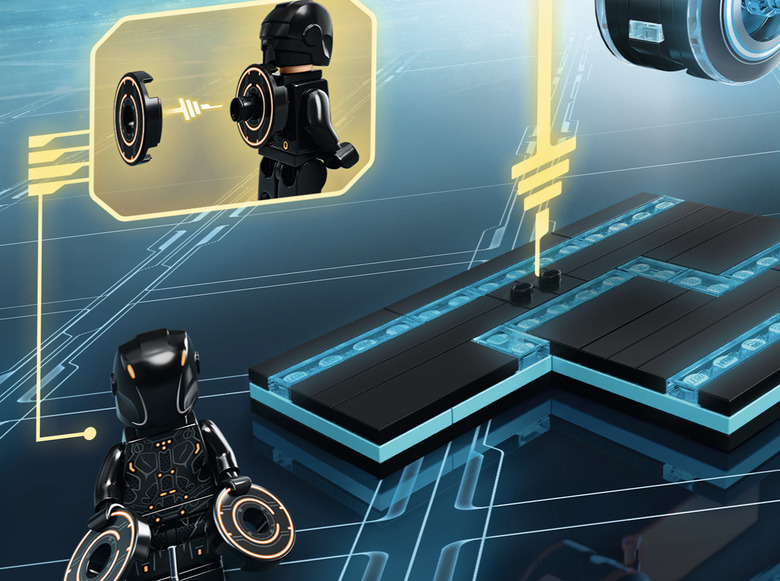 Each Light Cycle has its own power stream and light-style elements. Each Light Cycle is around 1-inch (5cm) high, 6-inch (17cm) long and 1-inch (4cm) wide. It does not appear that these bikes will be rolling with "real" tires – but they will turn – look closely and behold the upgrade!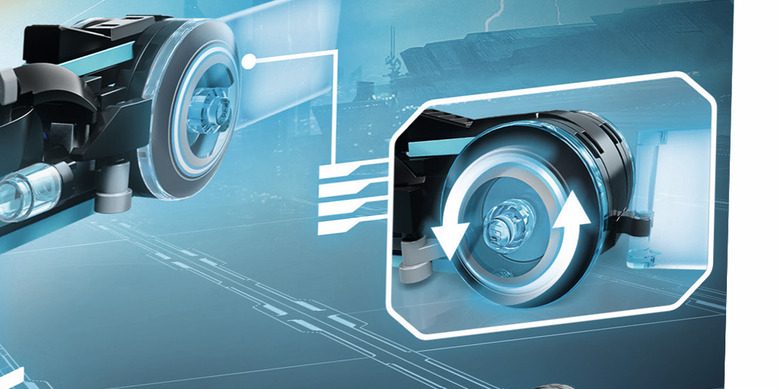 This TRON: Legacy LEGO Ideas set is set number 21314. It'll be priced at right around $35 USD, and it'll contain 230 pieces. Have a peek at the teaser video for this set below, and keep it tuned to LEGO online for a release date – immediately if not soon!
LEGO fans can head over to LEGO Ideas at Ideas.LEGO.com to participate in the LEGO Ideas process. There, custom-made sets are created and voted upon by the masses. If enough votes are acquired, the LEGO set will be judged by LEGO official. Each set has the potential to be made into a real-deal set that'll be seen and built by builders around the world.