Before events began this morning in San Francisco for GDC 2015, we got the opportunity to have a peek at a vintage piece of equipment. This is TRON, the arcade video game made by Disney and Bally/Midway for the release of the motion picture event of the same name. Seeing this machine sitting amongst other classic games, prepared for attendees to play at will – my, what a treat. This and other ATARI-related pieces of history have been prepared by the Videogame History Museum for a special exhibit this week at GDC.
UPDATE: It should be made extra-clear that this unit and this game were NOT developed by ATARI. TRON was developed by Bally/Midway, while the ATARI display is separate from this one unit. Just to be clear! Shout out to the @AtariBook crew for the clarification.
Look at this magnificent machine. This beast contains several unique games, each of them spawned from the mythos that is TRON. You'll be a little Program shooting tanks, trying to find your way into the pyramid, and going big on the track.
Truly a joy, it is, to play Light Cycle – or LightBike, whatever you want to call it. Overhead and flat, just as Flynn intended it.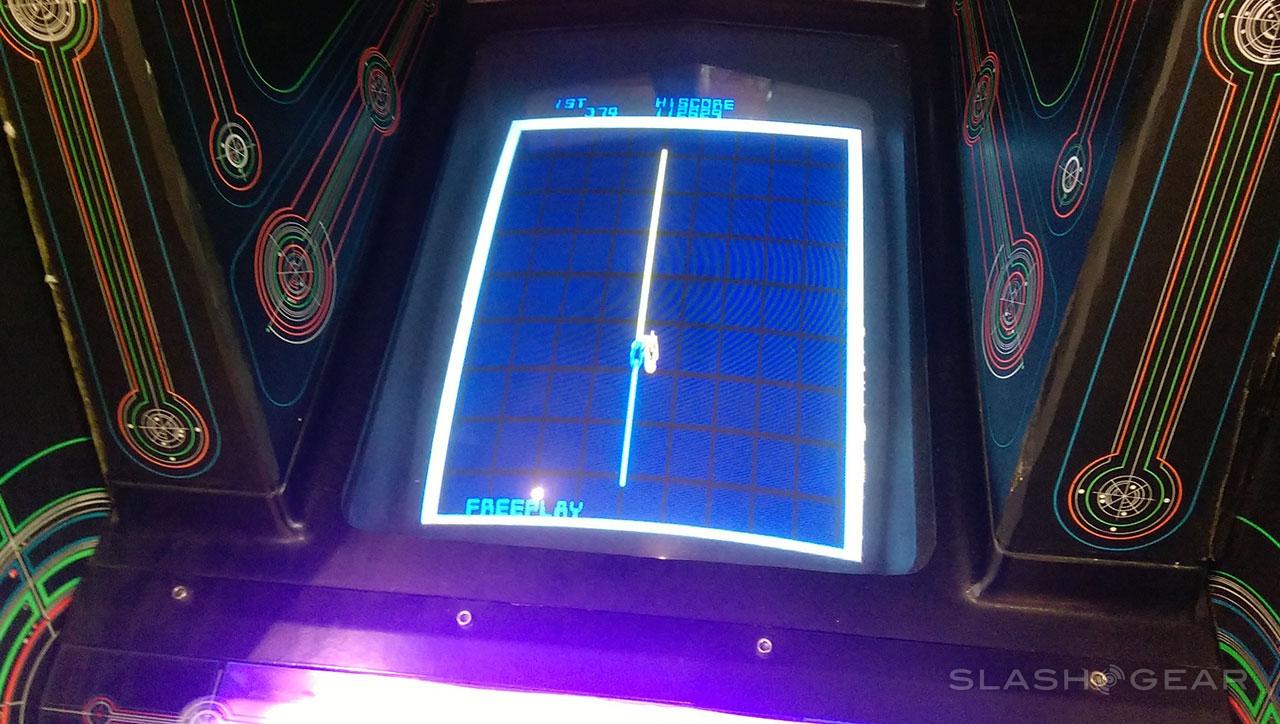 ABOVE: The fabulous low-res screen, perfect for pixels. BELOW: The controls – triggers on a joystick and a knob. A knob!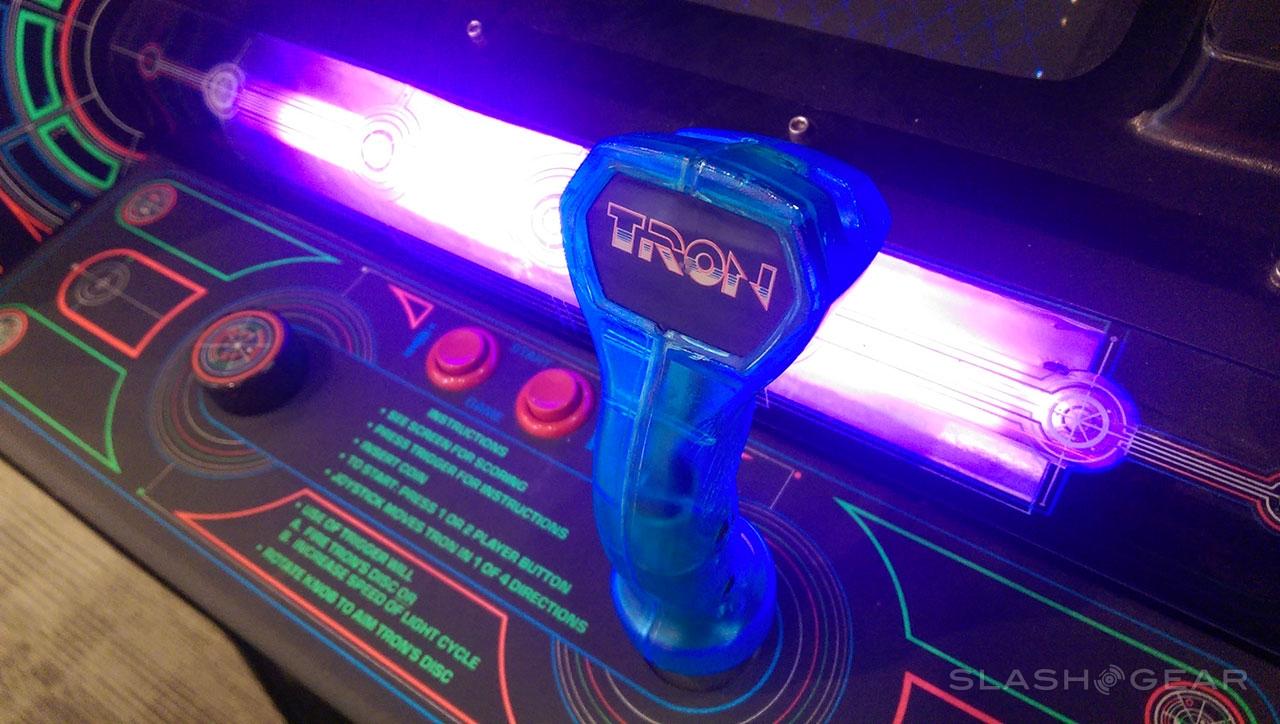 The Videogame History Museum is an organization that's 25 years in the making. Their goal is to create a collection so comprehensive that it'll never be matched. Game consoles, games, arcade hardware, promotional material, and more are included in their collection.
This exhibit celebrates "Warren Robinett's groundbreaking Adventure on the Atari 2600," they suggest, and aims to bring light to the expensive history of the ecosystem.
If you happen to be at GDC 2015 right now, you can catch the Videogame History Museum's ATARI history exhibit in the Moscone Center's North Hall in the lower lobby. That's just to the right of the sign-in area, a place you've likely already been.