Triplet of custom Ferrari could storm the track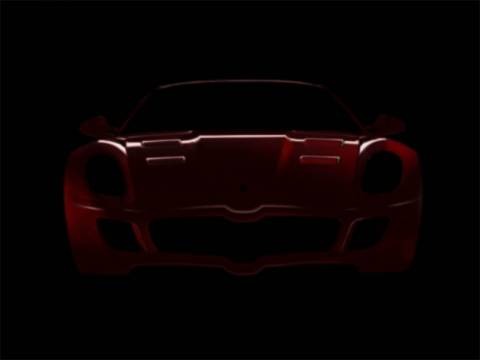 There's Ferrari rich and then there's one-off Ferrari rich, and if James Glickenhaus' $4m P4/5 uber-car last year is anything to go by you need to be seriously wealthy to go looking for a unique set of prancing horse keys.  Well, this year should see another boost to the Italian marque's coffers, after a special request for three heavily-modified racers based on the 599 GTB and to be named the 600 GTO.
What the shadowy picture above lacks in detail it makes up for in moody attitude, clearly showing the contours of a reworked nose, bonnet slats and heavily pronounced ridges, together with an evil looking front spoiler.  Slightly less intimidating, but a tad more illuminatory, is this CAD model: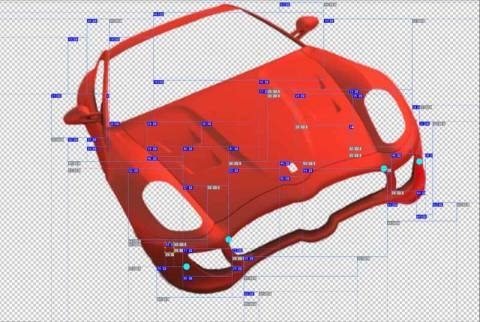 Rumour has it that the entire bodywork is to be remade in carbon fiber, and while leather seats, aircon and a decent stereo still bless the interior there's a drop in kerb-weight of 285kg – considering the super-tourer 599 only weighs 1690kg to begin with, it's an impressive feat.
All the bodywork tweaking has increased downforce by 26-percent at the front and 23-percent at the rear, which should see the 600 GTO stick to the tarmac like a small child's tongue to an icy pole, adding up to an impressive showing should the rumoured single-make owner's championship ever come to fruition.
Tentatively expect/hope to see the 600 GTO triplets at September's Frankfurt Auto Show.
StreetFire [via Autoblog]