Trike with attitude: the Spyder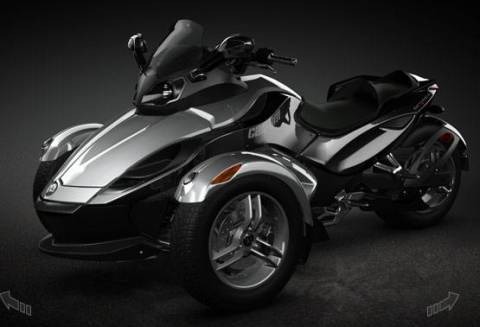 To most people, a trike is a three-wheeled starter bike for young children – something that they won't topple over on every thirty seconds.  To American brand BRP, however, it's an opportunity to slap a gutsy engine on a three-wheeled sports frame and hence come up with the Can-Am Spyder: a 697lb way to very easily lose your licence under a barrage of speeding tickets.
Essentially a 998cc, 106bhp 2-cylinder engine surrounded by minimalist body-work and a choice of mechanical or electrical 5-speed gearbox, you'd need to be pretty hardcore to use it as a daily driver.  Still, the $14,999 price tag doesn't push the Spyder out of the "weekend fun" category.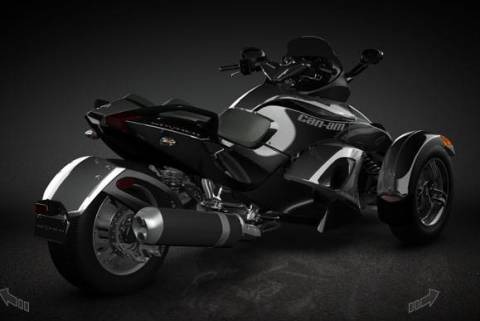 Thankfully they're planning a European launch, hitting France and Spain in 2008 and worldwide in three to four years.