Trigem Lluon Mobbit bargain MID coming in Jan '09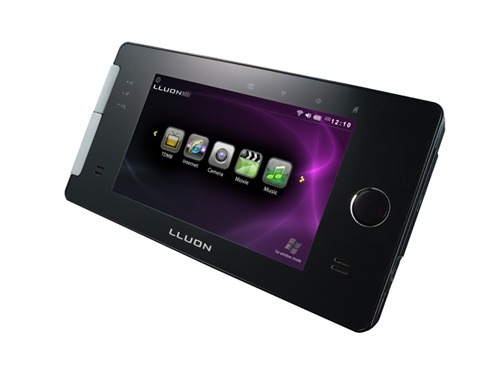 Trigem (TG), Averatec's parent company, have taken the wraps off of their latest MID, the 4.8-inch touchscreen Lluon Mobbit.  Unlike most Mobile Internet Devices we've seen, the Mobbit uses Windows XP rather than Linux; Trigem have given it a finger-friendly GUI overlay.  Specs include the 1.3GHz Intel Atom Z520 processor, 1GB of RAM, a choice of 30GB HDD or 16GB SSD and WiFi, Bluetooth and WiBro.
The display may be on the small side, but it's still running at an internet pleasing 1024 x 600 resolution.  There's also a 2-megapixel camera on the back, a DMB-T TV tuner, and the US15W chipset which supports hardware video decoding. 
Measuring 166 x 88 x 21mm and weighing 375g, with a switch to 3G HSDPA (rather than WiBro) and maybe WiMAX as well, this could be an impressive little media and 'net device.  Best of all is the price; apparently just 600,000 won ($411) when it launches in January 2009.
[via UMPC Portal]