Traveling usually involves toting at least one of your gadgets along with you, and more often than not involves bringing along multiple devices. Not only does this represent a hefty financial investment, but if there's work to be done, unexpected destruction could throw your entire trip into a tailspin. Selecting the right bag can make all the difference, but knowing what to buy isn't always straight forward.
Build Quality
No matter how fancy a bag is or how much it tries to appeal to techies, the build quality of the bag itself is always the first thing you look at. Laptops may not be as heavy as they used to be, but the collective weight of all your devices combined with the jostling and bouncing that happens as you walk will quickly begin to strain the seams on the undermost portion of the bag, as well as any straps or handles.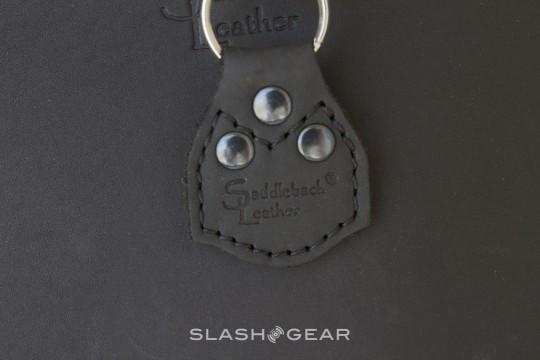 A double-stitched seam is a necessity in most cases, and robust material that doesn't wear down when exposed to, for example, the frequently rubbing of a laptop's corners are top priority when it comes to a bag for your tech. Bags are given bonus points if they have stain resistant and waterproof materials, helping protect against rain or accidental spills. The Saddleback Leather Company Briefcase we reviewed is a prime example of quality construction.
Device Protection
Throwing your laptop or tablet into any ol' bag is a good method for ending up with a cracked screen or dented chassis, particularly if you plan to store it in an overhead compartment on a plane. A bag designed for storing gadgets should offer device protection of some sort, whether it be in the form of padded internal slots, plastic inserts in the fabric, or reinforced materials.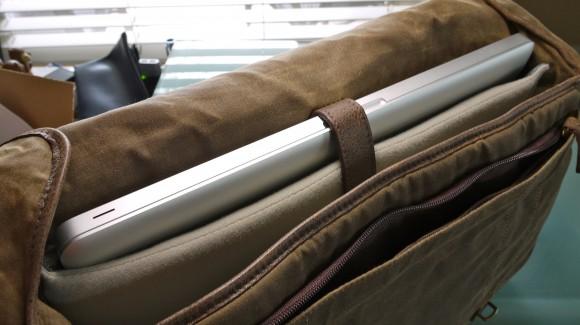 If you know the specific circumstances in which you'll be using the bag, it is best to buy one that offers reinforced sections that will be used specifically for your gear. Some messenger style bags, for example, will have a single reinforced interior section designed for a tablet or laptop, giving you device protection but keeping the rest of the bag soft and able to conform to differently sized spaces. The ONA Union Street messenger bag we reviewed a few years ago is a good example.
Capacity
A quick trip might justify only bringing your phone and a small convertible laptop, but any lengthy time away from home could necessitate a much larger haul: laptop, tablet, smartphone or two, external hard drive, headphones, backup battery, chargers, etc. Buying a bag too small for your needs is harmful in two ways: it is inconvenient, taking too long to pack and unpack, and it places your devices too close together without proper protection between them, meaning at best you'll end up with scratches.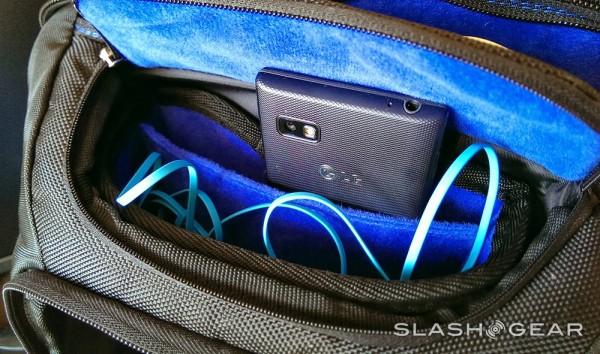 In these situations, a backpack designed specifically for hauling gear is your best bet. Backpacks, by design, are easier to lug around when heavy than messenger type bags, and usually offer two or three large compartments and a half dozen or more smaller pockets or compartments, giving you slots for a phone, tablets of different sizes, chargers, and such. The TYLT Energi+ Backpack we reviewed this past September, for example, offers bungie straps for keeping cords contained and includes an integrated battery pack for charging on the go.
Hit up our SlashGear Bags tag portal to see more reviews!