TYLT Energi+ Backpack Review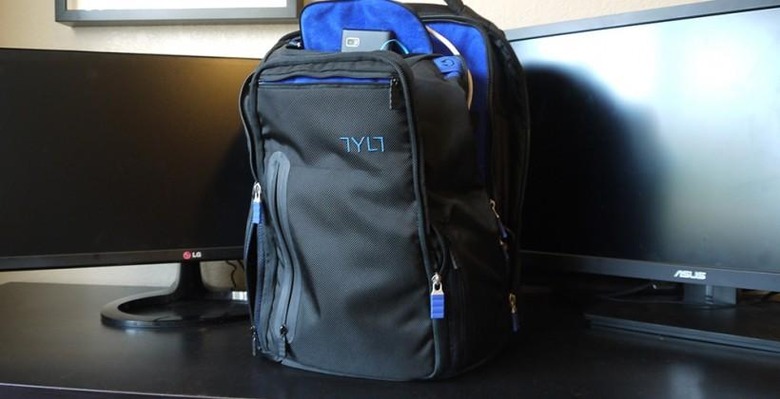 Over the past several weeks we've had the opportunity to take a look at the TYLT Energi+ Backpack, one of a burgeoning series of accessories from the manufacturers that really making a place for themselves in this industry back at CES 2013. What we've seen with this backpack is a superior build, more room for devices than we know what to do with, and – perhaps most importantly – a comfortable bag to wear on a regular basis. Here we've got a multi-use backpack aimed at the owner of multiple devices – that's us!
If you're having a peek at the TYLT Energi+ Backpack, you'll be doing so for one of two reasons. One: you want lots of separate pockets and spaces for your high-tech wares. Two: you want the ability to power those devices up with a built-in battery pack. While we've seen bags like this before – multiple times – TYLT makes an extra fine effort of carving a place for themselves amongst the ever-growing battle-ready alternatives.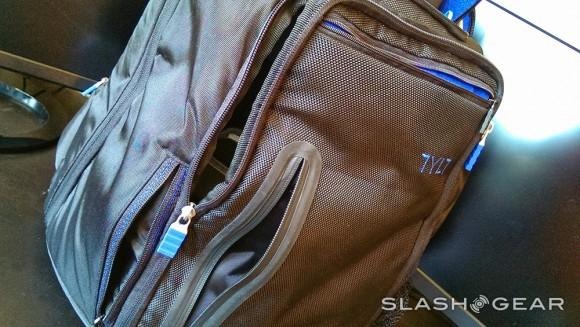 Unlike some competitor bags, TYLT's solution allows you to remove the battery pack inside this bag entirely. If you're using a PowerBag from the past couple of years, you can also remove the battery – but not the entire battery pack. Here you're able to take the charger unit with you if you do so desire – if for whatever reason you need to leave the bag behind.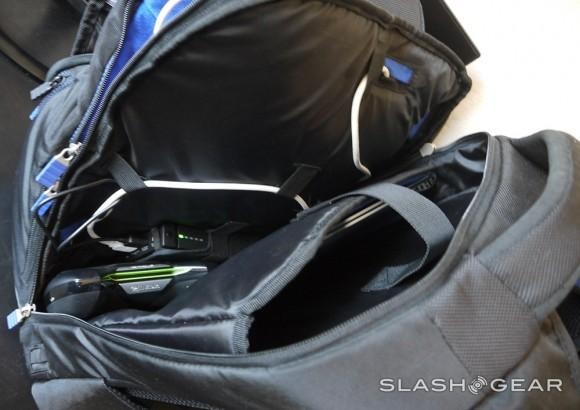 The battery is placed in the back pocket where you can connect three "out" USB cords to your various devices. Cords are included with the bag – one of the black cords you see running through the bag in our photos – while we've also used a 3rd party cord in white here just to show how they're able to run. Throughout the bag there are bungee loops to hold your cords down in an orderly fashion while pass-through holes allow you to run these cords back and forth through the various pockets in the bag.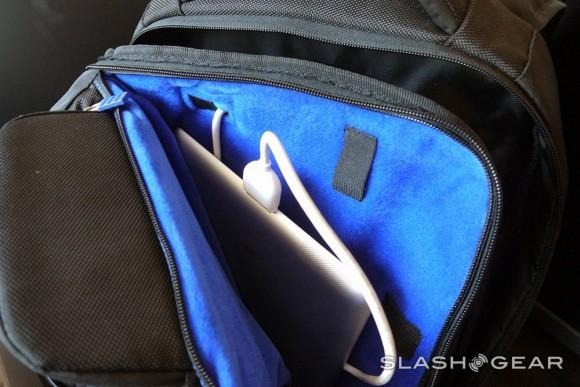 The power unit is a rechargeable 10,400 mAh 4.1A lithium-ion battery, able to be charged with a wall socket-to-microUSB cord of standard build. In the photos you're seeing here, we've only got minimal devices in the bag to show some of the 13 total pockets the bag works with. As TYLT suggests, this bag works with 1,450 cubic inches of space.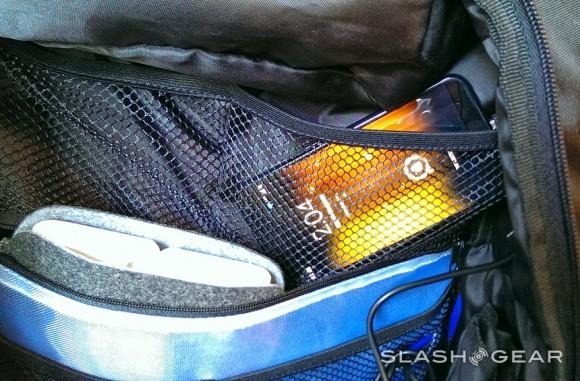 In the arm of the bag you've got an NFC tag similar to what you'll find in many TYLT accessories. Tapping your Android smartphone to this tag will bring the (free) Tagstand app up (also seen in our up-close look at TYLT TUNZ), allowing you to program the tag to do whatever you like.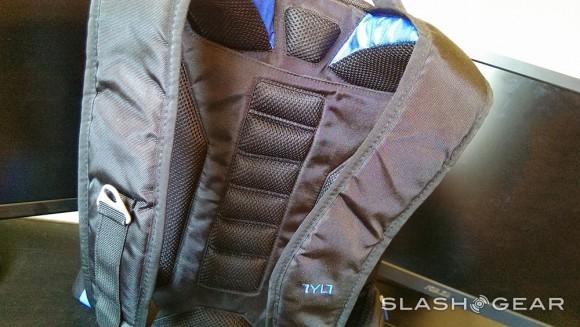 On the back of the bag you've got ample padding to make certain that no matter what kind of load your carrying, you're not going to be uncomfortable doing it. TYLT Energi+ Backpack is easily one of the most comfortable device-friendly bags we've ever used – and we've used one whole heck of a lot of them. You'll be able pick this bag up in the same color combination you see here from TYLT starting today – the day this article is published – for a cool $199.99 USD.