Saddleback Leather Company Briefcase Thin Review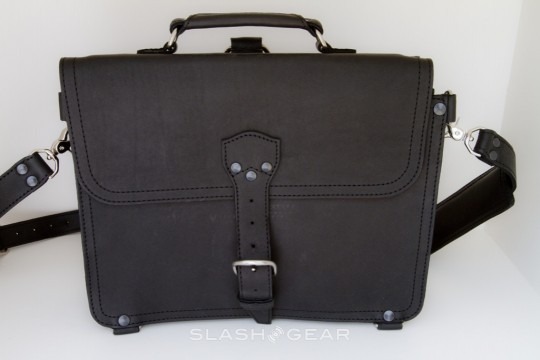 If you can judge a firm's faith in their products by the length of warranty they offer, the Saddleback Leather Company's 100 year cover for their Thin Carbon Black briefcase has to suggest almost overwhelming confidence. Still, at $411 and up, we'd expect no small amount of longevity. Is the faith founded? Check out the full SlashGear review after the cut.
First impressions are of high-quality leather and no shortage of heft. Saddleback use thick-cut 4-5oz full grain boot leather, stitched up with industrial marine grade polyester thread and riveted stress points; there are only three major seams, all placed vertically, which the company claims will help absorb the impact of an accidental fall. Inside the two compartments – each 2.25-inches deep – there's pigskin lining (though suede is an option); one also has a 6 x 6 inch expandable pocket for files. Four leather colors are available, from the Carbon Black of our review bag through Chestnut, Coffee and Dark Tobacco. The 15-inch is $411 while the 17-inch is $423.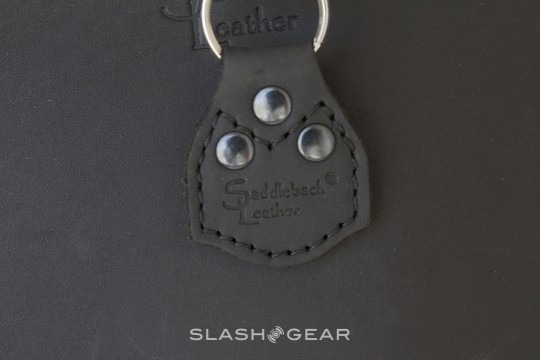 The chunky leather and riveted metal parts add up to a heavier than average bag: the 15-inch model is around 4.25 pounds while the 17-inch is around 5 pounds. Certainly a lot more than most laptop bags, but it's also the best constructed, highest-quality bag we've used. The cutting and stitching is flaw-free, and there are no zippers or snaps that could break over time.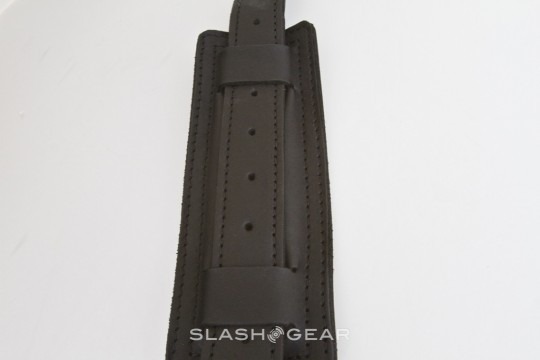 As well as a regular bag with a shoulder strap, Saddleback have added various metal loops that allow you to convert it into a rucksack. Unclipping the strap, threading it through a ring up by the handle and then clipping it back to the bottom loops allows you to wear it over both shoulders; this actually became our preferred carrying method, since it spreads the weight out.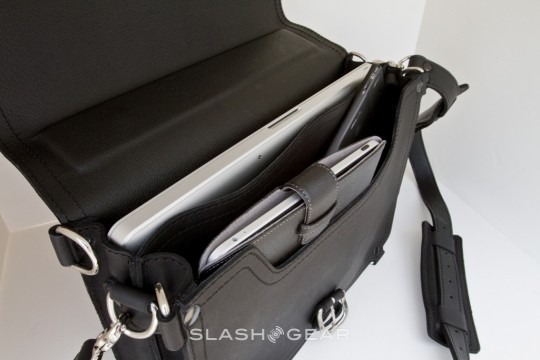 In terms of space inside, there's sufficient room for a laptop roughly twice as thick as a MacBook Pro in one compartment and then all the cables, papers and accessories you might need in the other section. There are places to hook pens on either side, though given the sturdiness of the leather there's no give in the construction: this isn't a bag you can pack full of things and expect elasticated seams to give you a little extra wriggle room.
From initially blanching at the thought of a $400+ bag, we soon began to appreciate the Saddleback Leather Company's briefcase. Yes, it's heavy and not inconsiderably priced, but it's also incredibly well constructed, classically designed and likely to last not only your own lifetime but that of whichever lucky person you hand it down to. Not an impulse purchase, no, but something that could well be the companion to every laptop you own from now on.