Transformer Prime gets Ubuntu with bootloader unlock release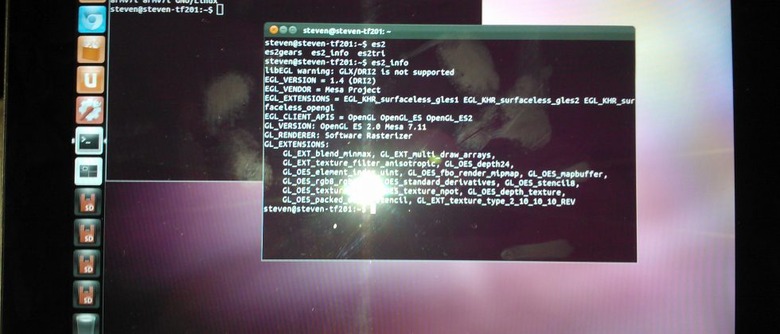 ASUS has released the bootloader unlock tool for the Eee Pad Transformer Prime this morning, and developers have wasted no time in opening up the Tegra 3 tablet to Ubuntu. Prime owner littlesteve had a Ubuntu build prepped and waiting for just this day, though there are still some hardware issues to iron out: no touchscreen support, for instance, so that a Bluetooth mouse is necessary for navigation.
However, this is still believed to be the first native port of an OS to the Transformer Prime, something developers have long been anticipating. The Prime currently ships with Android 4.0 Ice Cream Sandwich, having been upgraded to the OS earlier in the year, but ASUS opted to lock down the bootloader in what it said was a move to ensure device stability and protect content-owner DRM.
That unsurprisingly didn't go down well with the developer community, and ASUS was forced to backtrack and promise an unlocker tool. It's not for everyone, though; using it will void your manufacturers warranty, meaning if you brick your slate, it's your problem.
We've been promised more information on the hack, and it's only likely to be the first of many modifications made to the Transformer Prime over the next few weeks. We'll update when we know more.
You can download the bootloader unlock tool, meanwhile, from ASUS' support site.
[Thanks Steve!]