TrackingPoint XactSystem precision-guided rifle system hands-on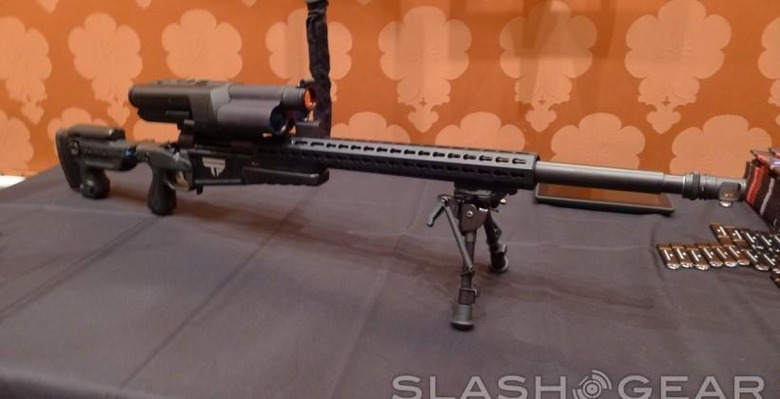 Here at ShowStoppers during CES 2013, TrackingPoint is showing off a next-generation rifle/scope combo that includes some amazing technology that we've never seen before in a firearm. The company had the rifle and scope on display, and we ended up checking it out for ourselves to see what kind of features and high-tech goodies that it offers.
TrackingPoint has developed the world's first precision-­guided firearm (PGF) system and essentially, the company is putting fighter-­jet style "lock and launch" technology into rifle systems. The company says that this creates the most accurate shooting system in the world, and it can enable anyone to be an elite long-range marksman within minutes.
Check out our Extended Talk with Jason Schauble, President of TrackingPoint as well.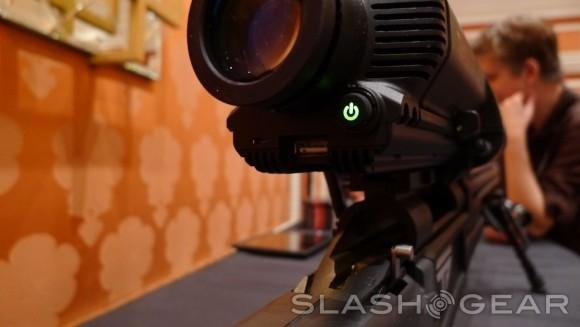 As far as what the scope and rifle system can do, users can stream video to a smartphone and display what you see through the scope on the screen of a mobile device over a WiFi or data connection. The scope can also control the trigger weight in order to guide the shooter, so when the shooter is off target, the trigger weight is temporarily inflated to defer launch, but when the shooter precisely intersects the target, the trigger weight is decreased, which allows normal trigger use.
The system also utilizes computer vision-based digital image processing to track targets. Images from the optical sensors are analyzed and targets are identified and tracked, thanks to techniques such as edge detection and blob detection. As far as buttons, there's a focus adjustment, a zoom rocker, a mode button, and a wind adjuster. The rifle system is expected to be available some time this year at a price between $15,000 and $20,000.