TP-Link Deco M9 Plus mesh router doubles as a smart home hub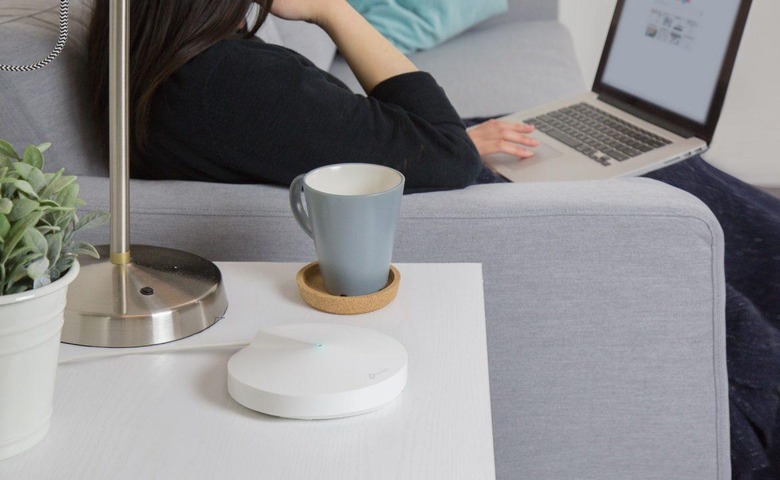 TP-Link has a new mesh router on the scene, and it seems to do a little bit of everything. Today the company revealed the Deco M9 Plus, a tri-band router that can cover the same area with fewer nodes than previous releases in the Deco line. Beyond that, the Deco M9 Plus has a few tricks up its sleeve as well.
Before we dive into what those tricks are, let's take a look at the most important part of any mesh router: its connectivity features. The Deco M9 Plus is an AC2200 tri-band router that offers a single 2.4GHz band and two 5GHz bands. The 2.4GHz band is capable of wireless speeds up to 400Mbps, while the 5GHz bands can each reach speeds of up to 867Mbps.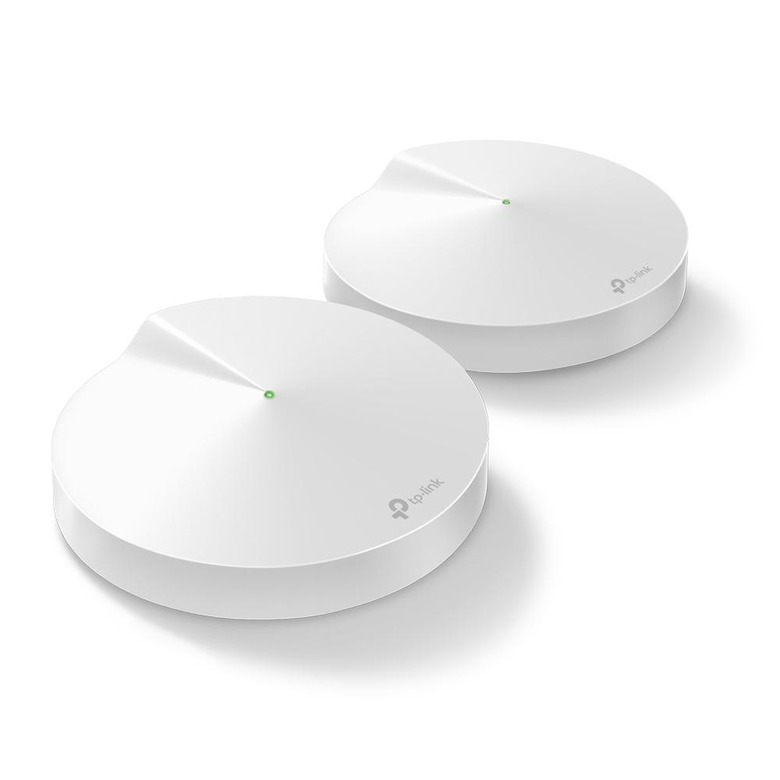 The router dynamically bolsters its 5GHz backhaul with throughput from other WiFi bands as needed, which helps ensure that data-hungry devices on your network get the stable connections they need. The Deco M9 Plus comes equipped with a quad-core CPU, 4GB of eMMC flash storage, and 512GB of RAM. TP-Link says that two routers are enough to cover 4,500 square feet, which is an improvement over last year's Deco M5.
Those connectivity features are pretty good on their own, but the Deco M9 Plus doesn't stop at just WiFi. In addition to the 6 WiFi antennas you'll find in each unit, there's also antennas for both Bluetooth and ZigBee, meaning you can use the Deco M9 Plus as a smart home hub. It can handle connections to up to 100 different IoT devices, and supports smart home hardware from a number of companies like GE, Samsung SmartThings, Securifi, Philips, Nest, and of course, TP-Link itself. The router also plays nice with Amazon Alexa and IFTTT, so you can use it with your existing IoT hardware and routines.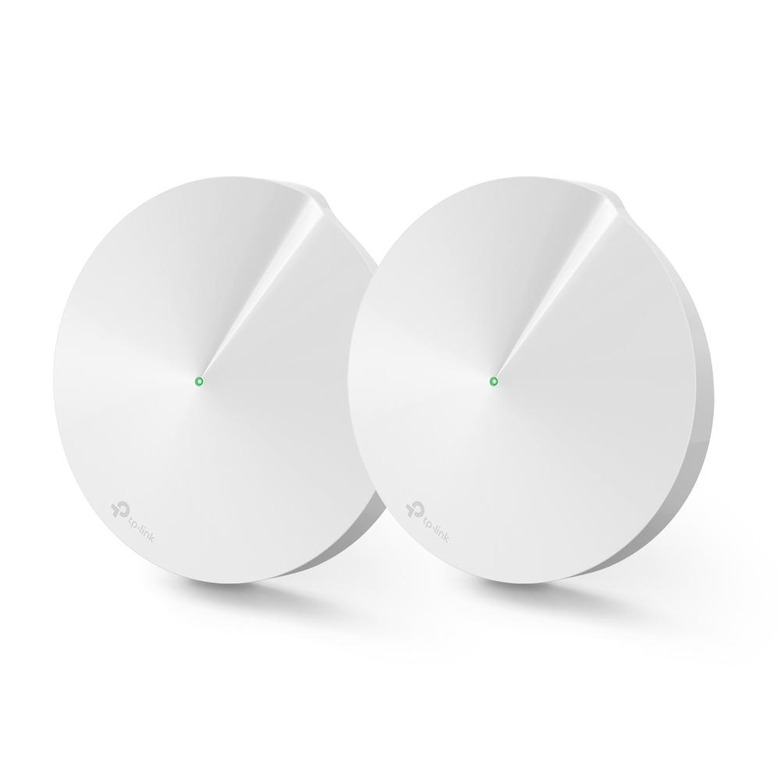 Last year, TP-Link rolled out a new security suite called HomeCare for its routers, and the company is including that on the Deco M9 Plus as well. One of the main draws of HomeCare is its built-in antivirus and malware protection, which keeps your connected IoT devices safe from attack even if they don't have virus protection of their own. The router will also block malicious websites, and while it's probably still a good idea to have some sort of antivirus and firewall active on your PCs, it'll be nice to have that extra level of protection on the router itself.
As always, set up and management is carried out through the Deco app on Android and iOS, which also allows for parental controls and network monitoring. The Deco M9 Plus will be available in a 2-pack for $299.99, with single units available for $179.99. We'll see it launch in early July, though a listing for the Deco M9 Plus is already live over on TP-Link's website.