TP-Link Deco M5 WiFi system promises comprehensive security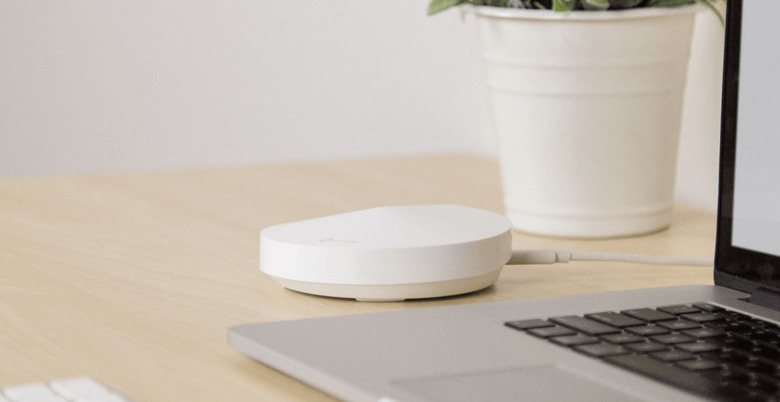 TP-Link has announced a new home WiFi system that seems to take security just as seriously as providing a consistent WiFi signal. Like many other WiFi systems these days, the Deco M5 creates a mesh network to keep your WiFi signal strong in every room of your home. While mesh networking may not be as new and exciting as it once was, TP-Link is hoping that Deco M5's built-in security features will pull customers away from the competition.
Most of these security features are bestowed upon the Deco M5 through TP-Link's HomeCare suite. Notable features include Trend Micro exploit and malware protection, along with access controls and parental controls. Essentially, you'll be protected from the more unsavory folks of the world with this system, whether they're looking to infect devices or simply land a free WiFi connection.
The Deco M5's security features can be managed via a companion app, which gives you full remote control over your WiFi network. Using the app, you'll be able to see which devices are connected to the network and implement parental controls to limit time on the internet. Beyond that, you'll also get monthly reports that break down the activity on your WiFi network.
The dual-band, AC1300 Deco M5 supports MU-MIMO and is capable of hitting speeds of 400Mbps on its 2.4GHz band and 867Mbps on its 5GHz band. A quad-core processor is running the show, and the system uses Adaptive Routing Technology from TP-Link, which helps keep speeds snappy. Up to 10 Deco M5 units can be used in a single mesh network, though TP-Link says that three units are enough to cover up to 4,500 square feet.
All in all, it sounds like the Deco M5 should make for a fairly solid WiFi system, especially if you're looking for a little extra security. The Deco M5 is available now as a three-pack for $299, and it doesn't look like TP-Link is offering any other quantities for the time being. You can find it at TP-Link's website, through HSN, or at other online or brick or mortar retailers.
SOURCE: TP-Link