Toyota's 2.2 megawatt hydrogen plant could ignite fuel-cell cars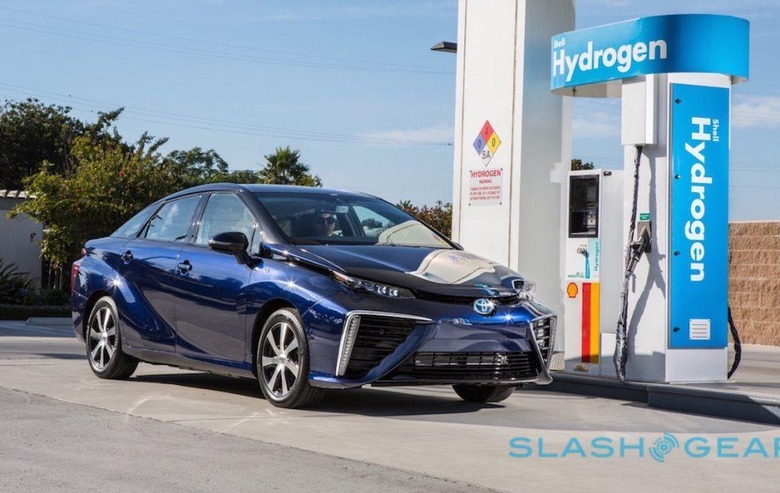 Toyota may be one of the automakers pushing hydrogen fuel cells, but it's only now that the company is getting serious about hydrogen fuel production. Plans to build the world's first megawatt-scale carbonate fuel cell power generation plant have been revealed at the LA Auto Show 2017 today, turning bio-wasted into green fuel.
The so-called Tri-Gen facility will be based at the Port of Long Beach, and fueled from the waste byproducts of California livestock farms. With that bio-waste, Toyota believes it can generate water, electricity, and hydrogen.
It's no small amount of those components, either. The plant will generate approximately 2.35 megawatts of electricity when it comes online, Toyota says, along with 1.2 tons of hydrogen each day. That's enough to power approximately 2,350 average-sized homes, along with supplying enough power for nearly 1,500 vehicles to go about their typical daily routine.
Meanwhile, the Tri-Gen plant will also be used to supply power to the nearby Toyota Logistics Services (TLS) operations, which take place at the nearby port. That'll make it the first of Toyota's facilities in North America to be 100-percent reliant on renewable power.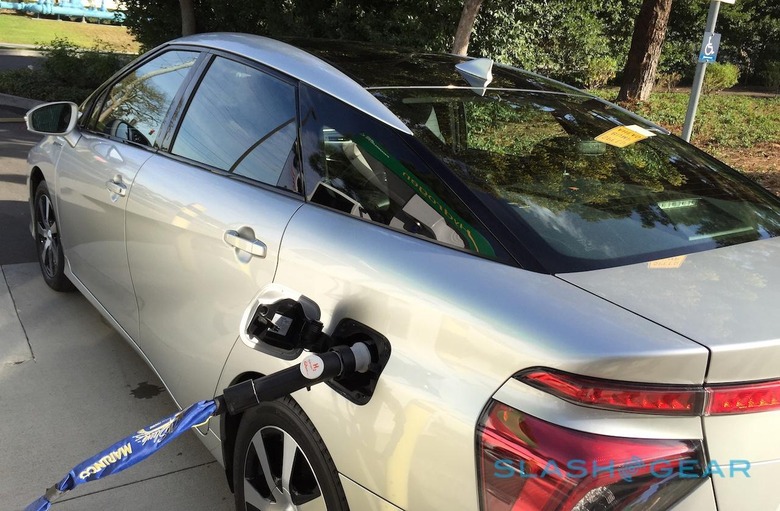 Not only will that mean filling up any Toyota Mirai hydrogen fuel cell sedans that pass through the port, but Toyota's Heavy Duty hydrogen fuel cell truck. Known as Project Portal, it's a class 8 truck that emits only water, the byproduct of the fuel cell process.
Toyota is working with FuelCell Energy with the support of the US Department of Energy, California agencies including the California Air Resources Board, South Coast Air Quality Management District, Orange County Sanitation District, and the University of California at Irvine. Not only is it capable of producing green power, it's actually ahead of California's existing air quality standards.
"Going forward, Toyota remains committed to supporting the development of a consumer-facing hydrogen infrastructure to realize the potential of fuel cell vehicles," the company said in a statement. "Thirty-one retail hydrogen stations are now open for business in California, and Toyota continues to partner with a broad range of companies to develop new stations."
Fuel cell vehicles have some obvious advantages over their gasoline or plug-in electric counterparts. Unlike gas vehicles, their emissions are pure water and their fuels can be from renewable sources. Unlike plug-in electric cars, however, the time to refuel a hydrogen vehicle's tank is far swifter. Indeed, Toyota says the Mirai can be filled completely in roughly the same amount of time as a gas car can be refueled traditionally.
Still, despite the advantages there, the logistics of actually getting hydrogen to locations where it can be used to refuel vehicles like the Mirai – or, indeed, rival fuel cell cars like Honda's Clarity Fuel Cell – aren't straightforward. Currently, that often means delivering it in a tanker truck, or via a pipeline. However, Toyota and others have experimented with on-site production, using green electricity generation such as solar, wind, and hydroelectric, to create hydrogen gas in-situ.