Toyota unveils three concept cars including odd S-FR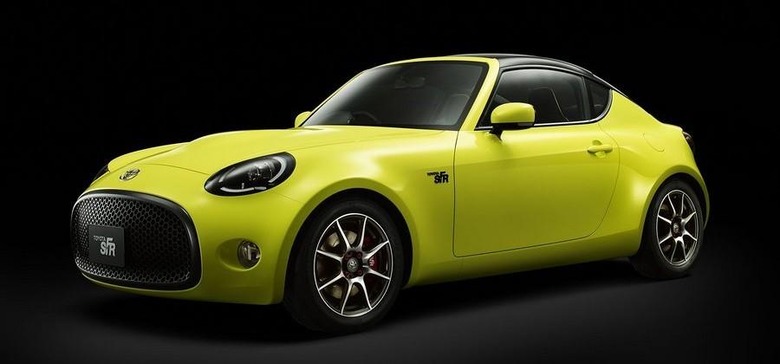 Toyota is teasing a trio of new concept cars ahead of their official debut at the Tokyo motor show. All three of the cars are Toyota's vision of the future of mobility and include the FCV Plus, KIKAI, and the S-FR. The latter is the yellow car in the image that looks like a cross between a Ford with the giant front grille and a BMW M coupe.
The S-FR is a "fun to drive, lightweight sports car" that is aimed at entry level buyers. It sounds like it might be aiming at a price point below the FR-S in the Scion fleet, assuming it ever makes it to production. It has a front midship engine location, six speed manual, and what Toyota calls optimal weight distribution.
The FCV Plus is a hydrogen fuel cell car that can also produce electricity to be used in the home as well as electricity to power the car itself. It has a fuel cell stack between the front tires and a hydrogen tank behind the rear seat. It's the odd white car with blue tinted glass.
The other is the Toyota KIKAI designed to take all the machinery normally hidden under the body and put it out to see. It has a central driver's seat and reminds me of the car the next generation Munsters would drive. It has a central driver seat and holds three passengers.
SOURCE: Toyota