Toyota on Trump tariffs: Expect a much pricier Camry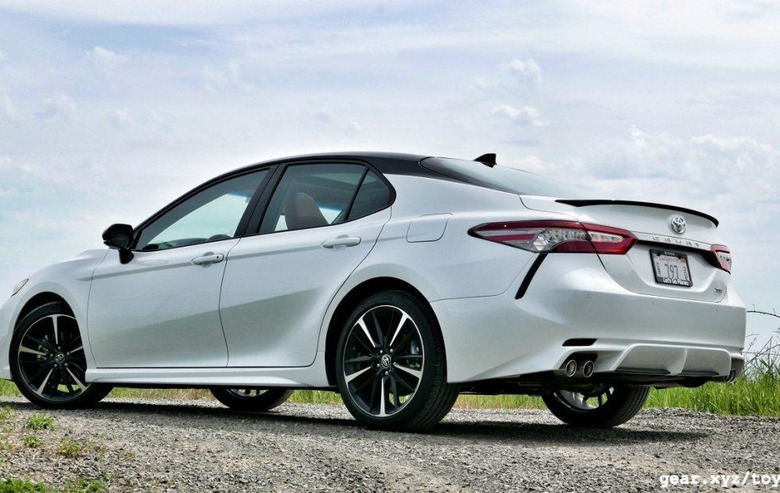 America's best-selling car could get almost $2k more expensive, Toyota has warned, if President Trump follows through on plans to impose new tariffs on vehicle imports. The ominous prediction comes as the US Commerce Department considers whether to kickstart a new trade war, by declaring vehicle and vehicle part imports "a threat to national security."
The investigation began in late May 2018, in the face of what the US Commerce Department described as a potential weakening of the internal economy of the United States. "There is evidence suggesting that, for decades, imports from abroad have eroded our domestic auto industry," secretary Wilbur Ross said in a statement at the time. "The Department of Commerce will conduct a thorough, fair, and transparent investigation into whether such imports are weakening our internal economy and may impair the national security."
American industry, so the argument went, was being marginalized despite strong sales of vehicles. Imported passenger vehicles rose in number from 32-percent of cars sold in the US, to 48-percent, over the past two decades.
"This investigation will consider whether the decline of domestic automobile and automotive parts production threatens to weaken the internal economy of the United States, including by potentially reducing research, development, and jobs for skilled workers in connected vehicle systems, autonomous vehicles, fuel cells, electric motors and storage, advanced manufacturing processes, and other cutting-edge technologies" US Commerce Department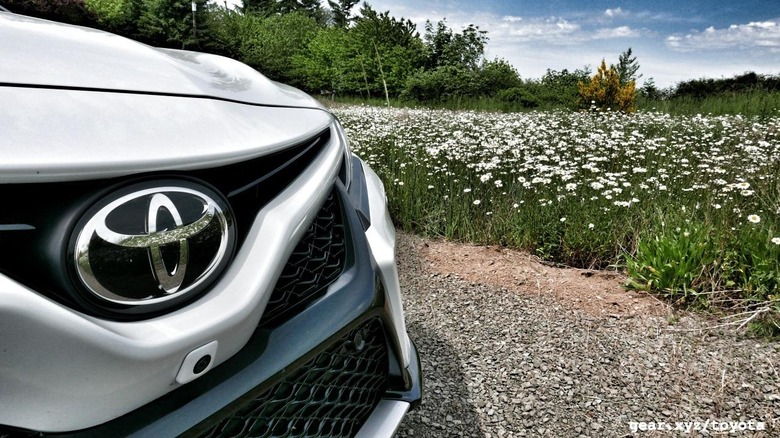 The investigation is being carried out under the so-called Section 232 of the Trade Expansion Act of 1962. In the past, that has been used to divert Defense department funds into research and development of American integrated circuit design, back in 1992, and forcing jet engine manufacturers to "Buy American" when it came to super precision bearings, in 1988. The potential impact on the auto industry, though, could be significantly broader.
In fact, Trump is considering a whopping 25-percent tariff on vehicle imports, should they be deemed a security threat. The Commerce department aims to complete its investigation by the end of July or early August. Automakers and others with a vested interest have until this coming Friday to submit their own comments.
Toyota hasn't held back, either. In a statement made in advance of its formal submission, it outlined in dollar terms just what a difference the proposed tariff could make in terms of the cost of a car in its dealerships. This is no niche model, either: it's the Toyota Camry, currently America's best-selling car.
In 2018 so far, Toyota has sold more than 150,000 of the Camry in the US. Prices currently range from just shy of $24k through to over $35k, but Toyota says that it could increase on average by $1,800 should the tariff be implemented.
"A hundred and thirty-seven thousand Americans support their families working for Toyota, and Toyota and Lexus dealerships. They are not a national security threat. Indeed, Toyota operates 10 manufacturing plants in the U.S. We are an exemplar of the manufacturing might of America. A 25% tariff on automotive imports, which is just a tax on consumers, would increase the cost of every vehicle sold in the country. Even the Toyota Camry, the best-selling car in America, made in Georgetown, Kentucky, would face $1,800 in increased costs. We believe the only plausible outcome of this investigation is to reject the notion that automotive imports threaten national security" Toyota
The automaker falls short of explicitly threatening that such an increase would be passed on directly to the customer as a sticker increase, but certainly the hints of that are heavy. It's also a reminder that even car companies which construct vehicles in the US are still dependent to some extent on an international supply chain. Whether that could ever be supplanted by a fully US-centric alternative is questionable.
It's not the first time this week we've seen negative push-back against Trump's trade wars. On Monday, Harley-Davidson warned that it would be splitting production and moving some manufacturing outside of the US. Blaming the Trump administrations tariffs on steel and aluminum for prompting retaliatory tariffs from the EU on, among other things, its motorcycles, Harley-Davidson said that it would have to move production of bikes intended for sale outside of the US away from its American facilities.
If it didn't, the company warned, the average cost of a bike could rise in the EU by around $2,200. Last year, Harley-Davidson sold nearly 40,000 of its motorcycles in Europe.