Toyota Tacoma revamp to debut at 2015 Detroit auto show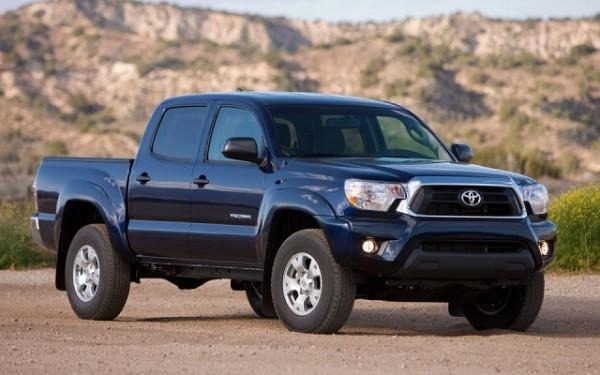 The Toyota Tacoma is in for a reboot, according to Bloomberg, which reports the auto maker will be introducing an "all-new version" of its mid-sized pickup truck in 2015. According to Toyota's Vice President of Automotive Operations Bob Carter, the company will be officially debuting the upcoming model at the International Auto Show in Detroit in January. This will position the company to compete with Chevy's 2015 Colorado and other mid-sized trucks competing for consumer favor.
Chevrolet poses a big element of competition in the market segment, which Toyota has largely dominated for the past couple of years. The 2015 Chevy Colorado was recently awarded the Motor Trend truck of the year designation, and according to Bloomberg, the auto maker is specifically targeting mid-sized truck lovers in California.
Both Toyota and Nissan enjoy a healthy customer base in the state, but GM is hoping to encroach on that. Said the company's VP of global product development Mark Reuss, "We think it will be successful competing against some of the trucks on the West Coast. We're selling trucks to people we haven't seen before."
Further details about what the new version of the Toyota Tacoma will offer aren't available, though we'll have them all once the show arrives next month. Until them, check out the SlashGear Cars Hub for more automotive news, first drives, and more.
SOURCE: Bloomberg